Pediatric Dermatology at Helen DeVos Children's Hospital
Grand Rapids, MI
Job Highlights
Top pick in specialty
High Earning Potential
Non-Profit Employer
Willing to Pay for Licensing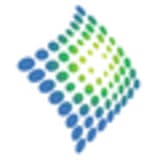 Spectrum Health - Butterworth Hospital
Spectrum Health
Description
The established program at Helen DeVos Children's Hospital is the only all Pediatric Academic Dermatology program in West Michigan.
Connect directly to a diverse patient mix and grow your practice in a collaborative, family-friendly environment. Keep your skills sharpened with rare cases, opportunities to develop research projects and teaching opportunities supported by Spectrum Health and MSU College of Human Medicine.
Benefits for a provider joining our Pediatric Dermatology team:
Busy from day 1, helping keep our West Michigan patients local
Collaboration with multiple pediatric subspecialists and multidisciplinary clinics including vascular anomalies, tuberous sclerosis, bone marrow transplant
Use of PDL laser for vascular lesions
Established sedation unit available for excisions and other procedures
What Spectrum Health offers:
A comprehensive and competitive compensation package including excellent earning potential
Health, dental, vision, life and malpractice insurance coverage.
Short- and long-term disability coverage
Defined contribution retirement plan and 403 (b) annuity plan
Generous relocation allowance
Paid dues, licensure, board fees, and CME.
Physician Concierge Services
Basic Qualifications: Education - Medical Degree (MD or DO)
Fellowship trained Pediatric Dermatology
Licenses - License for the state of Michigan. Current State of Michigan and Federal Narcotics Licenses. Basic Life Support (BLS) Specific to SHMG 90 Days Advanced Cardiac Life Support (ACLS) Specific to SHMG: ACLS required if stress tests performed or as required by specialty. 120 Days Pediatric Advanced Life Support (PALS) Specific to SHMG: (PALS is required by if specialty or stress test performed 120 Days
About Spectrum Health
Spectrum Health is a not-for-profit, award winning, integrated health system based in West Michigan. Our organization includes a medical center, regional community hospitals, a dedicated children's hospital, a multispecialty medical group and a nationally recognized health plan, Priority Health.We invest in our people by supporting a dynamic, high-performing workplace. Our collaborative approach to patient care includes a commitment to provide an exceptional experience for patients and their families. Spectrum Health supports successful career growth, in an innovative environment.
---
Posted October 20, 2021
Covered
Loan Repayment Assistance
Life Health Dental Vision Disability Insurance
Loan Repayment Assistance