Internal Medicine- Outpatient Only
Marysville, OH
Job Highlights
Top pick in specialty
Non-Profit Employer
Flexible Schedule
Willing to Pay for Licensing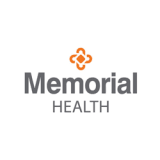 Memorial Health
Memorial Health
Memorial Internal Medicine is seeking a full-time, experienced, board-certified/board-eligible physician to join our team!
Interested candidates will be expected to work in an outpatient setting, Monday thru Friday during regular business hours. No holidays or weekend work is expected.
Why Marysville?
Located just 20 minutes northwest of the major metropolitan area of Columbus.
Union County ranks in the top fastest growing counties in Ohio.
Home of corporate and commercial businesses that continue to drive growth, including Honda of America, The Scotts Miracle-Gro Company, Nestle R&D, and many evolving smaller businesses.
Union County is home to over 50,000 residents with the median household income 20% higher than the national average.
Why Memorial Medical Group?
Competitive salary & benefits.
Not-for-profit employer.
CME and Licensing reimbursement.
Student Loan assistance.
If you are a physician and would like more information regarding our physician opportunities, please contact Hanna Brown at (937) 578-2510 or by email at Hanna.Brown@memorialohio.com.
About Memorial Health
It is said we are fiercely independent – and they're right. In a time of rampant consolidation in hospital circles, your hospital chooses to remain independent because we believe that is best for you and for the region. Like schools, a hospital should be a focal point for a community or region's identity. We are a huge regional asset and our relationship with the communities we serve is important. Trust us, nobody is going to care more about our local residents than the people who live and work local. We do believe that in some cases it makes sense to partner with another organization that can complement us while respecting our independence. Memorial has focused on smart business decisions while never losing sight of the reason we are here in the first place: to keep you healthy and take care of you when you are not.
---
Posted August 23, 2021