Orthopedic Surgeon Division Chief/Vice Chair
Grand Rapids, MI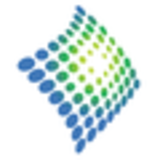 Spectrum Health - Butterworth Hospital
Spectrum Health
Key Info
Opportunity Overview
Spectrum Health Medical Group is recruiting a Fellowship-trained MD or DO Orthopedic Surgeon to serve as Division Chief / Vice Chair. A minimum of 3 years of leadership, administrative, and clinical experience. We are seeking a hardworking, ethical, high-performing individual to lead a busy and established program consisting of 40+ providers. Applicants must have a proven track record of outstanding clinic care, a commitment to excellence and accountability, an ability to work in a team-based approach, and an interest in teaching and scholarly activity. We offer a highly competitive compensation and benefits package.
Desired Practice Focus:
Subspecialty Orthopedic Fellowship Training Preferred.
Requirements:
• Board Certified
• Must have completed an orthopedic surgery residency
**Participation in Physician Leadership Development and/or MBA curriculum
Spectrum Health
Spectrum Health is a not-for-profit health system based in West Michigan, offering a full continuum of care. We are comprised of 14 hospitals and have been named one of the nations' 15 Top Health Systems and in the top five among the largest health systems by Truven Health Analytics.
About Spectrum Health
Spectrum Health is a not-for-profit, award winning, integrated health system based in West Michigan. Our organization includes a medical center, regional community hospitals, a dedicated children's hospital, a multispecialty medical group and a nationally recognized health plan, Priority Health.We invest in our people by supporting a dynamic, high-performing workplace. Our collaborative approach to patient care includes a commitment to provide an exceptional experience for patients and their families. Spectrum Health supports successful career growth, in an innovative environment.
---
Posted September 9, 2020
Covered
Not Covered