Chief, Plastic & Reconstructive Surgery
Valhalla, NY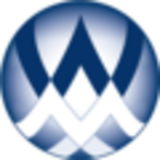 Westchester Medical Center
WMC Health Network
Key Info
The Department of Surgery of Westchester Medical Center (WMC), is seeking a Chief of Plastic Surgery. WMC, a 600-bed hospital, which serves as the primary teaching affiliate for New York Medical College. Westchester Medical Center/New York Medical College is a regional academic medical center located in Westchester, NY, 30 minutes north of New York City.
The successful applicant must be Board Certified in General Surgery, have completed a fellowship in Plastic Surgery, eligible for a New York State Medical License, as well as 5-10 years of progressive academic leadership experience. This is an outstanding opportunity for a qualified clinician to advance and build a strong and comprehensive plastic surgery division in a large catchment area. We offer a competitive salary with an outstanding benefits package.
The Division of Plastic Surgery is an integral part of the Department of General Surgery at WMC. The Division works closely with numerous medical and surgical departments to provide consultation and surgical service for both elective and medically necessary procedures. While the division offers a broad variety of surgical procedures, WMC is recognized for its skill in performing micro-vascular-reconstruction and reattachment of amputated limbs and extremities. Our surgeons also maintain a strong interest in upper extremity injuries with an emphasis on long-term rehabilitation, an area that has remained at the forefront of clinical and research activities. Difficulty with wound healing is a major focus of our residency program. Research on the effect of hyperbaric oxygen in wound healing in diabetics, radiation injury and gangrene has been strengthened by the creation of the Advanced Wound Care and Hyperbaric Oxygen Center at WMC.
Interested candidates, send a curriculum vitae to Rifat Latifi, MD, FACS, FICS, Director of the Dept. of Surgery, to Rifat.Latifi@wmchealth.org or contact Andrea Ruggiero Advanced Clinical Recruiter for WMCHealth at 914-493-2176.
EOE.
About WMC Health Network
The Westchester Medical Center Health Network (WMCHealth) is a 1,700-bed healthcare system headquartered in Valhalla, New York, with 10 hospitals on eight campuses spanning 6,200 square miles of the Hudson Valley. WMCHealth employs more than 12,000 people and has nearly 3,000 attending physicians. From Level 1, Level 2 and Pediatric Trauma Centers, the region's only acute care children's hospital, an academic medical center, several community hospitals, dozens of specialized institutes and centers, skilled nursing, assisted living facilities, homecare services and one of the largest mental health systems in New York State, today WMCHealth is the pre-eminent provider of integrated healthcare in the Hudson Valley.
---
Posted September 22, 2020
Covered
Not Covered