Outstanding Opportunity for Director of Adult Congenital Heart Disease
Miami, FL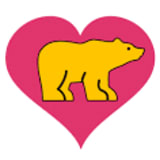 Nicklaus Children's Hospital
Nicklaus Children's Health System
Outstanding Opportunity for Director of Adult Congenital Heart Disease in Miami!
​
Nicklaus Children's Hospital, a 309-bed freestanding children's hospital, and Nicklaus Children's Pediatric Specialists, the physician multispecialty group practice of Nicklaus Children's Health System, have an exceptional opportunity for an adult congenital heart disease specialist to direct the Adult Congenital Heart Disease (ACHD) Program.
​
The Nicklaus Children's Hospital Heart Institute is a world leader in cardiology and cardiovascular surgery for the care of patients with congenital heart disease.
Nicklaus Children's Hospital is expanding its services to the growing number of adult congenital heart disease patients in partnership with top-ranked adult specialists in the region
Interested candidates for the ACHD directorship should have completed a residency in either pediatrics, internal medicine or a combined med/peds program, followed by a three-year fellowship in either pediatric or adult cardiology
Either completion of a two- year ACGME accredited ACHD fellowship or a career demonstrating clinical and academic leadership in the field of ACHD is required.
The candidate should be board certified in ACHD
Competitive compensation and benefits package
​
Nicklaus Children's Hospital is an affiliate of the Florida International University Herbert Wertheim College of Medicine. Our state-of-the-art Advanced Care Pavilion houses a 34-bed cardiac in-patient unit with an adjustable acuity model that allows all rooms to accommodate critically ill patients with heart disease. The Heart Institute offers a full range of services, including the management of patients following congenital heart surgery, interventional catheterization and invasive electrophysiology. Our cardiac surgical program, led by Dr. Redmond Burke, is one of the most transparent in the world. It remains the only cardiovascular surgical program to offer real-time outcomes reporting (https://rto.nicklauschildrens.org).
​
About Nicklaus Children's Health System
Founded in 1950 by Variety Clubs International, Nicklaus Children's Health System is South Florida's only licensed specialty hospital exclusively for children, with nearly 800 attending physicians and more than 475 pediatric sub-specialists. The 309-bed hospital, known as Miami Children's Health System from 1983 through 2014, is renowned for excellence in all aspects of pediatric medicine, with many programs routinely ranked among the nation's best by U.S. News & World Report, since 2008. The hospital is also home to the largest pediatric teaching program in the southeastern United States and has been designated an American Nurses Credentialing Center (ANCC) Magnet facility, the nursing profession's most prestigious institutional honor.
The Nicklaus Children's Hospital network includes more than a dozen outpatient centers extending from Palm Beach County to southern Miami-Dade County, offering a range of pediatric healthcare services, including urgent care, rehabilitation services and subspecialty physician appointments for children of all ages, including up to age 21.
We are committed to being a resource for children from throughout South Florida and around the world.
---
Posted July 23, 2021