Geriatric Medicine - 90 minutes from NYC
Connecticut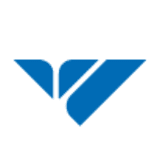 Yale New Haven Hospital
Yale New Haven Health
Yale New Haven Health (YNHHS), the largest and most comprehensive healthcare system in Connecticut is recognized for advanced clinical care, quality, service, cost effectiveness and commitment to improving the health status of the communities it serves. Yale New Haven Medical Center has an outstanding geriatric program, with renowned research, clinical interventions, and teaching activities.
We are seeking a Board Certified/Board Eligible internal medicine or family medicine physicians to joing our expanding service. Multiple opportunities including Program Director or Associate Program Director role.
About Yale New Haven Health
Northeast Medical Group (NEMG) offices span from Westchester County, New York to Gales Ferry, Connecticut and cities in between. We currently have more than 100 sites and over 400 community providers. We are seeking Physicians in the following specialties: Primary Care, Family Medicine, Rheumatology, Pediatrics and OB/GYN. We have beautiful new practices in various locations. Be part of our system which provides: − Collegial and supportive environment with access to resources and specialists across the continuum of care − Full suite of practice management services that allow physicians to focus on patient care− Leadership opportunities− Academic opportunities − Flexible schedule to ensure work/life balance− Employment model with competitive compensation with excellent benefit and retirement plans including a pension and matching 403B, vacation, CME, malpractice including tail coverage and more!Located in beautiful New England, our areas boast wonderful family oriented residential communities. There is quick access to New York City and Boston with fabulous cultural opportunities, theater, orchestra, museums and restaurants.
---
Posted March 15, 2021