Endocrinologist, Cambridge Health Alliance - Full Time based in Everett and Somerville, MA
Near Somerville, MA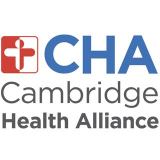 CHA Everett Hospital
Cambridge Health Alliance Physician Organization
CHA is an award-winning health system based in Cambridge, Somerville, and Boston's metro-north communities. We provide innovative primary, specialty and emergency care to our diverse patient population. As an HMS and Tufts University School of Medicine affiliate, we offer ample teaching opportunities with medical students and residents. CHA is a training site for HMS students and one of the most popular locations for HMS medical students who participate in the longitudinal 3-year training program. CHA has full time residency programs in internal medicine, family medicine and podiatry, as well as surgical residents rotating from the Beth Israel Deaconess surgical residency program.
In this role, the chosen candidate will work within a busy department consisting of three highly skilled Endocrinologists. The position is located in two of our medical specialties clinic sites, in Everett and Somerville. CHA uses the Epic medical record system that is connected virtually to all other facilities that use Epic. CHA is closely affiliated with the Beth Israel Lahey network, who serve as our preferred providers for advanced specialty care. The CHA endocrinology division has exceptional support staff inclusive of one full time RN CDCES (certified diabetes counseling and education specialist) and a part time clinical pharmacist with specialty training in diabetes. A manageable and extremely light call schedule of 1:4 is required. The opportunity to teach medical students and residents is required.
Qualified applicants may submit CVs to ProviderRecruiter@challiance.org.
In keeping with federal, state and local laws, Cambridge Health Alliance (CHA) policy forbids employees and associates to discriminate against anyone based on race, religion, color, gender, age, marital status, national origin, sexual orientation, relationship identity or relationship structure, gender identity or expression, veteran status, disability or any other characteristic protected by law.
About Cambridge Health Alliance Physician Organization
Cambridge Health Alliance (CHA) is a vibrant, innovative health system dedicated to providing essential services to all members of the community. With over 140,000 patients in Cambridge, Somerville, and Boston's Metro North region, CHA is a local provider of choice for primary care, specialty care, emergency services, hospital care, maternity care and behavioral health. CHA patients receive high quality care in convenient neighborhood locations and have seamless access to advanced care through CHA's affiliations with Beth Israel Deaconess Medical Center (BIDMC) and Mass. General Hospital for Children (MGHfC).CHA's community commitment extends beyond serving its patients. CHA operates the Cambridge Public Health Department and collaborates with many local agencies and organizations to improve the health of local residents. It also provides a vital safety net for under served populations facing barriers to care. As a Harvard Medical School, Harvard School of Public Health, Harvard School of Dental Medicine and Tufts University School of Medicine teaching hospital, CHA trains the health care providers of tomorrow.
Please go to www.CHAproviders.org to learn more about CHA careers and culture.
---
Posted March 8, 2021