Pulm/CC Physician opening in Fayetteville NC
Fayetteville, NC
Job Highlights
Low Patient Volume
Loan Repayment or Assistance Offered
Non-Profit Employer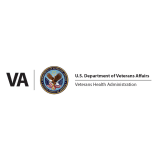 Fayetteville Veterans Affairs Medical Center
Department of Veterans Affairs - Medicine
Join us in Fayetteville as a Pulmonary/Critical Care physician!
In this role, you will:
Perform the following functions: Evaluate, diagnose, consult, and order appropriate diagnostic studies and treatments for all Pulmonary patient
Provide consultative evaluations and treatments to patients referred from other sections of the hospital and/or affiliated VA outpatient clinics
Perform administrative functions and other tasks as assigned by the Chief of the Medicine Service
Participate in any pulmonary and other Critical Care related committees and pulmonary conferences in order to provide the most current and updated information
Provide comprehensive care for patients who have illnesses within the scope of IM/Pulmonary Critical Care Medicine
About Department of Veterans Affairs - Medicine
More than 6.3 million Veterans and their families turn to us for care every year, and it is our duty to provide them with the best health care available. Our team of 250,000 full-time employees and 90,000 health professional trainees work together on interdisciplinary care teams to deliver critical services to our Nation's Veterans.From Iraqi Freedom service members to those who survived WWII, our Veterans need us. We renewed our focus on increasing access to care by beginning one of our largest hiring initiatives ever.With challenging cases and advanced equipment, VA offers careers for physicians and nurses at all acuity levels, from primary care to subspecialties. Our interdisciplinary careers offer growth opportunities for mental health and rehabilitative service providers. Find out what VA can offer you.
---
Posted September 8, 2021