Staff Outpatient Psychiatrist with higher base salary
Leavenworth, KS
Job Highlights
Low Patient Volume
Easy Call Schedule
Loan Repayment/Assistance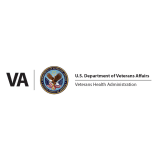 Veterans Affairs Eastern Kansas Health Care System
Department of Veterans Affairs - Medicine
Join us seeing adult patients with VA Eastern Kansas Healthcare in either Leavenworth or Topeka, Kansas! Our positions are in person (no tele available) working day schedule, M-F 8-4:30. 
Recently raised base salary of $250K and up plus incentives
Sign on bonus negotiable
Up to 200K over 5 years 
Academic affiliations at the Leavenworth location
No contract required
Only 1 active US state license in any state required
Our positions offer exceptional federal benefits and job security you can feel comfortable with.
Learn more about our benefits at https://www.vacareers.va.gov/Content/Documents/Print/TotalRewardsBrochure.pdf
About Department of Veterans Affairs - Medicine
More than 6.3 million Veterans and their families turn to us for care every year, and it is our duty to provide them with the best health care available. Our team of 250,000 full-time employees and 90,000 health professional trainees work together on interdisciplinary care teams to deliver critical services to our Nation's Veterans.From Iraqi Freedom service members to those who survived WWII, our Veterans need us. We renewed our focus on increasing access to care by beginning one of our largest hiring initiatives ever.With challenging cases and advanced equipment, VA offers careers for physicians and nurses at all acuity levels, from primary care to subspecialties. Our interdisciplinary careers offer growth opportunities for mental health and rehabilitative service providers. Find out what VA can offer you.
---
Posted May 24, 2021