Seeking BC/BE Addiction Psychiatrist
Durham, NC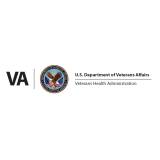 Durham Veterans Affairs Medical Center
Department of Veterans Affairs - Mental Health
Key Info
The Veterans Health Administration is seeking a BC/BE Addiction Psychiatrist for an opportunity located in Durham, NC. Primary responsibilities include diagnostic evaluation, management of general psychiatric medications, and medication-assisted treatment of substance use disorders for Veterans in the Substance Use Disorders Outpatient Clinic (SUD). The Psychiatrist will provide diagnostic evaluations in complex cases that may involve SUD or co-occurring SUD and other mental disorders, distinguish substance-induced versus primary mental disorders, and co-occurring chronic pain and possible opioid use disorder. The Psychiatrist will collaborate and contribute effectively as a member of the SUD Clinic multidisciplinary team. Work hours are 8:00 am to 4:30 pm, Monday- Friday with light call responsibilities. The selected Psychiatrist must have completed an Addiction Medicine Fellowship.
* The position will include supervision and teaching of trainees. A faculty appointment may be available with Duke School of Medicine for those qualified and interested.
​
About Department of Veterans Affairs - Mental Health
More than 6.3 million Veterans and their families turn to us for care every year, and it is our duty to provide them with the best health care available. Our team of 250,000 full-time employees and 90,000 health professional trainees work together on interdisciplinary care teams to deliver critical services to our Nation's Veterans.From Iraqi Freedom service members to those who survived WWII, our Veterans need us. We renewed our focus on increasing access to care by beginning one of our largest hiring initiatives ever.With challenging cases and advanced equipment, VA offers careers for physicians and nurses at all acuity levels, from primary care to subspecialties. Our interdisciplinary careers offer growth opportunities for mental health and rehabilitative service providers. Find out what VA can offer you.
---
Posted June 8, 2020
Covered
Not Covered