Must See Division Chief Opportunity
Cleveland, OH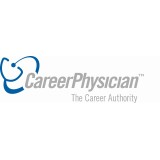 UH Rainbow Babies and Childrens Hospital
CareerPhysician, LLC
Key Info
Opportunity Highlights:
Established in 1994, the Division has grown to include 10 Developmental-Behavioral Pediatricians, Clinical & Pediatric Psychologists, and Neuropsychologists as well as developed an ACGME accredited Developmental-Behavioral fellowship and a Neuropsychology fellowship. Strongly supportive and cohesive culture experienced throughout the Division.
As a member of DBPNet, the Division is active in research and have established specialty programs which include: Adoption Clinic, Autism Spectrum Disorder Program, Attention Behavior Comprehensive Clinic, Fetal Alcohol Spectrum Clinic, Cochlear Implant Team, Down Syndrome Clinic, and a Fellows' Continuity Clinic. Opportunities exist to expand upon as well build new programs.
Eligibility for academic rank at the Associate/Professor level and be board certified in Developmental-Behavioral Pediatrics and/or Neurodevelopmental Disabilities, or, a Psychologist with experience in a Developmental-Behavioral Pediatric setting including academic productivity.
Recognized as the top ranked children's hospital in northern Ohio, UH/RBC is a 244-bed, Level 1 Pediatric Trauma Center and principal referral center for Ohio and the region.
Academic affiliation with Case Western Reserve University School of Medicine.
UH/RBC is an AA/EOE/ADA employer committed to excellence through diversity.
About CareerPhysician, LLC
CareerPhysician is a nationally respected executive search and leadership consulting firm with over 20 years of unprecedented success collaborating with children's hospitals, academic medical centers and colleges of medicine. CareerPhysician has seen first-hand the indelible impact transformational physician and C-suite leaders can have on establishing productive cultures characterized by diversity, quality and wellness and yielding high-functioning teams capable of delivering strong fiscal performance and academic achievement.
---
Posted October 13, 2020
Covered
Not Covered