Thoracic Surgeon Leader with leading Trauma 1 near Washington DC Metro area
Near Falls Church, VA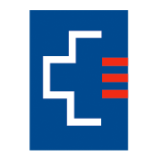 Inova Fairfax Hospital
Inova Medical Group
Key Info
Inova's excellence in patient care has been recognized eternally with many third-party recognitions and accreditations. These recognitions allow us to not only benchmark our performance against others but ensure that we are providing the best care to our neighbors in the Northern Virginia and Washington, DC, metro community.
The Lung Cancer and Thoracic Malignancies Program provide patient-centered care from our team of specialists in esophageal and lung cancer. Our experts provide:
A complete team of lung cancer experts within one system, including medical oncologists, radiation oncologists, thoracic surgeons, interventional pulmonologist and nurse navigator.
Lung cancer screening and smoking cessation program.
Unique techniques including navigational bronchoscopy, EBUS, and rapid recovery with post-operative ambulation for thoracic surgery.
Nationally and internationally recognized lung cancer experts.
Cutting-edge clinical trials.
Seamless coordination of care provided by our dedicated Thoracic Oncology Nurse Navigator.
Access to our Solitary Pulmonary Nodule Clinic.
POSITION FEATURES:
•High volume of Cardiac cases
•Over 25 board certified, integrated cardiologists in a burgeoning Heart & Vascular Institute
•Heart & lung transplantation
•CABGs, Valves, & ECMO
•Research and teaching opportunities available
Inova is Northern Virginia's leading nonprofit healthcare provider, employing more than 18,000 team members and serving more than 2 million individuals annually through an integrated network of hospitals, primary and specialty care practices, emergency and urgent care centers, outpatient services and destination institutes such as the Inova Heart and Vascular Institute, Inova Schar Cancer Institute and Inova Neuroscience and Spine Institute. https://www.inova.org/about-inova/index.jsp
About Inova Medical Group
Inova Medical Group is a team of talented and experienced physicians employed by Inova, providing world-class healthcare for the Northern Virginia and greater Washington, DC metro area.
More than 400 physicians – experts in primary care medicine and adult specialties – are located throughout the region. Our physicians work together with Inova's extensive network of hospitals and outpatient facilities.
---
Posted October 9, 2019
Covered
Not Covered