Economic, cultural and political center of Silicon Valley
San Jose, CA
Job Highlights
Great Nightlife Nearby
Flexible Schedule
Less than 1 Hour from a Coastal Beach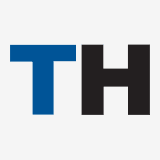 Regional Medical Center of San Jose
TeamHealth
Become a part of TeamHealth's rich history by joining our Emergency Medicine team. TeamHealth has an exciting Full time opportunity for an Emergency Medicine physician at Regional Medical Center in San Jose, California. This position can be either Employed or Independent Contractor.
Regional Medical Center is a 358-bed hospital, Level II trauma center, located in beautiful San Jose, California. San Jose is the economic, cultural and political center of Silicon Valley and the largest city in Northern California. You will be joining a well-established team at the Regional Medical Center.
You're joining a team that promotes the development of your skills and fosters an environment of care. Learn and grow from the finest in emergency medicine through mentorship, education, and wellness support to enhance your career development.
It's all about you at TeamHealth. You'll join a network of thousands of clinicians nationwide promoting communication and collaboration, and you're gaining confidence with dedicated support of risk management resources. You're a part of community who is as dedicated to making the right decisions for patients as you are.
TeamHealth offers a great work-life balance that gives you quality time with family and time to enjoy the community and the outdoors.
Position Requirements: • Must be ABEM certified • Excellent interpersonal and communication skills • Clinical expertise
Position Highlights:
competitive compensation
flexible schedule
professional liability insurance with tail coverage
advanced practice clinician coverage
access to CME and professional development through the TeamHealth Institute
priceless intangible benefits like the mentorship and support of a national network of world-class Emergency Medicine experts
About TeamHealth
At TeamHealth, our purpose is to perfect physicians' ability to practice medicine, every day, in everything we do. Through our more than 20,000 affiliated physicians and advanced practice clinicians, TeamHealth offers outsourced emergency medicine, hospital medicine, critical care, anesthesiology, orthopedic hospitalist, acute care surgery, obstetrics and gynecology hospitalist, ambulatory care, post-acute care and medical call center solutions to approximately 3,300 acute and post-acute facilities and physician groups nationwide. Our philosophy is as simple as our goal is singular: we believe better experiences for physicians lead to better outcomes—for patients, hospital partners and physicians alike. Join our team; we value and empower clinicians. Partner with us; we deliver on our promises. Learn more at www.teamhealth.com.
---
Posted October 28, 2021