Great opportunity offering student loan repayment or a substantial signing bonus
Campbellsville, KY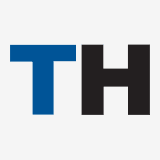 Taylor Regional Hospital
TeamHealth
Further your career as a qualified physician working full-time with TeamHealth's emergency department (ED) team at Taylor Regional Hospital in Campbellsville, Kentucky. We have an excellent opportunity in our ED with an annual volume of 23,500 patients and an 11% admission rate. Physician shift times are from 8:00 a.m. to 8:00 p.m. and 8:00 p.m. to 8:00 a.m. There are 12 hours of advanced practice clinician coverage as well as 24 hours of physician coverage.
TeamHealth offers this position a student loan repayment program or a substantial signing bonus! We also offer an enhanced relocation incentive for candidates who live within 30 miles of the site. Candidates should be board certified or board eligible in internal medicine, family medicine or emergency medicine.
Position Highlights:
Well-established group of clinicians
Signing or student loan repayment program available
Relocation bonus available for qualified candidates
Taylor Regional is affiliated with St. Joseph Hospital and KentuckyOne Health
Access to TeamHealth's clinician wellness program
Association with a leading physician practice in the U.S.
Stability of a respected industry leader
Access to professional development tools, educational resources and CME through TeamHealth Institute
Leadership and growth opportunities to further your career
Practice with confidence as a member of TeamHealth's national Patient Safety Organization
About TeamHealth
At TeamHealth, our purpose is to perfect physicians' ability to practice medicine, every day, in everything we do. Through our more than 20,000 affiliated physicians and advanced practice clinicians, TeamHealth offers outsourced emergency medicine, hospital medicine, critical care, anesthesiology, orthopedic hospitalist, acute care surgery, obstetrics and gynecology hospitalist, ambulatory care, post-acute care and medical call center solutions to approximately 3,300 acute and post-acute facilities and physician groups nationwide. Our philosophy is as simple as our goal is singular: we believe better experiences for physicians lead to better outcomes—for patients, hospital partners and physicians alike. Join our team; we value and empower clinicians. Partner with us; we deliver on our promises. Learn more at www.teamhealth.com.
---
Posted December 4, 2021