Join our Inpatient Psychiatry team - PeaceHealth
Longview, WA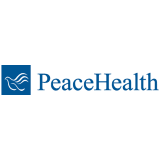 PeaceHealth St. John Medical Center
PeaceHealth
Job Highlights
Loan Repayment or Assistance Offered
Non-Profit Employer
No State Income Tax
Why You'll Love the Practice:
Join a team of 4 physicians, 2 Advanced Registered Nurse Practitioners, 3 Licensed Clinical Social Workers, 2 Licensed Mental Health Counselor, Nurses and ancillary staff.
Treat both voluntary and involuntary patients ages 18 and over with acute psychiatric and behavioral disturbances requiring the safety of a locked unit (typical stay is 5-7 days, but with wide variations).
Provide consultation and liaison services throughout the hospital.
Outpatient services for all ages provided on a campus within 2 minutes of the hospital.
Also provided: Integrated behavioral health services in primary care. Opioid detoxification and treatment through a buprenorphine (suboxone) program, Electroconvulsive therapy (ECT).
Clinical services include: medication management; milieu therapy; nursing care; nutritional therapy; occupational therapy is available internally by referral; psychiatric assessment, evaluation and treatment; history and physical taken by a physician; recreational therapy assessment and treatment; and social work assessment and discharge planning.
Things to love about Longview, Washington:
Forbes magazine listed Longview as one of the prettiest towns in America due to its proximity to the Columbia River and Mount St. Helens and beautiful local parks.
Our town is situated 45 miles north of the Portland metro area and 120 miles south of Seattle.
Longview has affordable, brand new housing well below the prices of the nearby metros.
Washington State has no income tax.
A few benefits of working with PeaceHealth:
Integrated physician-led medical group
Medical home model with care teams and EPIC health records
Competitive compensation plus signing bonus
Educational Loan Repayment program for those who qualify
CME reimbursement & Relocation assistance
Opportunity to participate in mission trips to El Salvador
---
Posted June 16, 2022