Associate Laboratory Medical Director- Pathologist
Falls Church, VA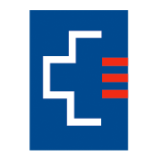 Inova Fairfax Hospital
Inova Medical Group
Key Info
Inova Laboratories, is seeking an experienced pathologist with board certification in anatomic and clinical pathology to serve as the associate medical director of this large and expanding laboratory.
The lab provides a comprehensive range of routine and specialized laboratory tests for both in- and out-patient populations (totaling 2.6 million billable tests/ year including core lab, centralized microbiology, histology and cytology tests). The preferred applicant should have experience in providing clinical pathology services and is expected to sign out Pap smears, peripheral blood smears, body fluid slides, serum and urine protein electrophoresis and immunofixation, platelet aggregation studies, autoimmune FANA patterns, hemoglobin electrophoresis and coagulation consultations. Experience in the implementation of new laboratory equipment as well as outreach is desirable. The applicant must exhibit strong leadership and team building skills as well as a commitment to quality. The duties will also include oversight of the laboratory with an emphasis on administrative responsibilities and clinical pathology coverage and oversight of histology lab, cytology operation and image analysis.
The Associate Medical Director will be actively involved in clinical issues, such as, consultation for clinician inquiry, quality management, operational efficiency including utilization management and outreach and work with laboratory Medical Director, administration and technical personnel to ensure that world-class diagnostic services are provided.
Minimum Qualification: Board certification in Clinical and Anatomic Pathology. 5-years of post-graduate clinical experience in a CLIA high complexity clinical laboratory setting
Preferred Qualification: Board certification in cytopathology. Expertise in core lab operation including especially special Hematology, Coagulation and Autoimmune disease testing and familiarity with laboratory information system implementation.
About Inova Medical Group
Inova Medical Group is a team of talented and experienced physicians employed by Inova, providing world-class healthcare for the Northern Virginia and greater Washington, DC metro area.
More than 400 physicians – experts in primary care medicine and adult specialties – are located throughout the region. Our physicians work together with Inova's extensive network of hospitals and outpatient facilities.
---
Posted September 23, 2020
Covered
Not Covered