Transplant Surgeon - Virtua Health - New Jersey
Camden, NJ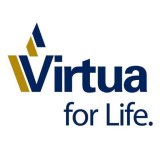 Virtua Our Lady of Lourdes Hospital
Virtua Medical Group, PA
Key Info
The Virtua Center for Organ Transplantation is actively recruiting a Transplant Surgeon for a full time opportunity to join our growing team. Virtua's team is the only provider of kidney, pancreas and liver transplant services in South Jersey. For more than 40 years, we've successfully performed thousands of transplants, with some of the best outcomes in the region. We've also achieved long-time certification from the United Network for Organ Sharing (UNOS) and approval from the Centers for Medicare and Medicaid Services.
The primary focus of this surgeon will be to deliver high quality, patient centered medical and surgical care to our patients. It offers leadership opportunity for a qualified candidate.
At Virtua Health, clinicians enjoy:
•A collegial spirit among 800-plus employed clinicians, with a group practice model of care
•A physician-led, professionally-managed approach for Group governance, where physicians report to physicians
•Competitive wages, including incentives, robust employee health benefits, paid time off and full medical malpractice coverage
•Paid CME and related travel expenses
•Strong support structures for practice management, including call-center support for appointments and clinical consultation
•Availability of EPIC EMR scribes for enhanced efficiency
To learn more about Virtua's growing program please contact, Courtney Kennedy, Director of the Physician Network to schedule a phone call.
About Virtua Medical Group, PA
Virtua Medical Group, a physician led organization of over to 500 clinicians, offers outstanding benefits, paid malpractice, paid vacation time, CME stipend, loan forgiveness, and competitive salary. It is a large and growing multi-specialty group, that treats patients of all ages with an emphasis on providing an outstanding patient experience. Practices are conveniently located throughout five counties in Southern New Jersey, very close to Philadelphia and the Jersey Shores. Virtua Medical Group physicians are supported by the vast network of Virtua facilities. Virtua offers advanced diagnostic testing, outpatient surgery, physical therapy, and health and wellness centers. Virtua Medical Group physicians provide the care patients need, when and where they need it.
---
Posted June 11, 2020
Covered
Not Covered