Interested in working in SoCal?
Sacramento, CA
Job Highlights
High Earning Potential
Area Is Warm Year-Round
Less than 3 Hours from a Ski Resort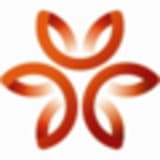 Methodist Hospital of Sacramento
Envision - Anesthesia
Exciting Anesthesiologist Opportunities in Sacramento, CA - $500K with $50k start date bonus!
Envision Physician Services has outstanding immediate opportunities for BC trained anesthesiologists in Sacramento, CA, the Capital of the Golden state!
Opportunity Highlights:
Excellent, competitive ($500k) compensation package
IC- productivity plus call stipends
Leadership and educational opportunities
All MD model comprised of 9 physicians
Bread and butter practice, no trauma, no heads, no hearts.
158 acute care beds
Always off post OB
Methodist Hospital of Sacramento is located in the Southern part of Sacramento and is 2 hours from Lake Tahoe, San Francisco and beaches and just one hour from the Gold Country wine region and white water rafting. Within the area, you will find locally supported markets, a vibrant restaurant scene and various cultural destinations.
About Envision - Anesthesia
Envision Physician Services is a multispecialty medical group and healthcare management team providing anesthesiology, emergency medicine, hospital medicine, radiology, surgical services, and women's and children's health services.
We are more than 25,000 physicians and advanced practice providers who care for patients in more than 1,800 clinical departments in healthcare facilities in 45 states and the District of Columbia.
Our collective experience enables us to better solve complex problems and consistently give healthcare organizations confidence in our execution.
---
Posted December 1, 2021