Seeking Experience BC/BE Radiation Oncologist for Great Opportunity at the G.V. Montgomery VA Medical Center, Jackson MS
Jackson, MS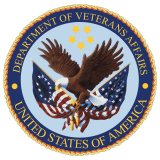 G.V. (Sonny) Montgomery Veterans Affairs Medical Center
Department of Veterans Affairs - Specialty Care
The G.V. (Sonny) Montgomery VA Medical Center, Jackson Mississippi, is seeking an experienced BC/BE Radiation Oncologist, who possesses at least three years' of post residency clinical experience, with at least two years' of proficiency in Sterotactic Body Radiotherapy (SBRT) and Sterotactic Radiosurgery (SRS), knowledge of Varian/Eclipse and RapidArc Treatment Planning Systems (TPS), experience in Intensity Modulated Radiation Therapy (IMRT) treatment of head and neck malignancies, and knowledge of the Radcal program for use with emergency patients. Work Schedule: Full-Time, Monday – Friday, 7:30 AM – 4:00 PM.
Must be a US Citizen (Non-Citizens May Be Considered)
Must possess Current Active Unencumbered U.S. Medical License
Residency Trained Board Certified or Eligible Radiation Oncologist
With a population of 160,628, Jackson Mississippi, named after Andrew Jackson and later the 7th President of the United States, is the capital and most populous city in Mississippi. Known as "The City with Soul", Jackson is home to numerous musicians prominent in blues, gospel, folk and jazz; and takes its nickname from the city's perseverance and triumphant spirit in the struggle for Civil Rights that have marked and shaped the nation. Steeped in southern culture, Jackson hosts 29 museums and attractions. The City With Soul: https://youtu.be/SVKgxlIuTTw?list=TLGG2NrGUYdPaAAxMzA1MjAyMQ
VA supports healthy work-life-family balance & robust benefits package:
Expected annual salary range: $330,000 - $340,000 & includes o      Annual Performance Pay Bonus up to $15,000 available o      Education Debt Reduction Program Award of up to $200,000
Time Off:  26 Days' Vacation, 13 Sick Days & 10 Federal Holidays
Medical-Dental-Vision-Life insurance plans available
Federal Employees Retirement System & Thrift Savings Plan
Forward copy of CV and Cover Letter to david.aragon@va.gov or call (702) 675-5761.
About Department of Veterans Affairs - Specialty Care
More than 6.3 million Veterans and their families turn to us for care every year, and it is our duty to provide them with the best health care available. Our team of 250,000 full-time employees and 90,000 health professional trainees work together on interdisciplinary care teams to deliver critical services to our Nation's Veterans.From Iraqi Freedom service members to those who survived WWII, our Veterans need us. We renewed our focus on increasing access to care by beginning one of our largest hiring initiatives ever.With challenging cases and advanced equipment, VA offers careers for physicians and nurses at all acuity levels, from primary care to subspecialties. Our interdisciplinary careers offer growth opportunities for mental health and rehabilitative service providers. Find out what VA can offer you.
---
Posted May 13, 2021