Academic Head and Neck Pathologist
Kansas City, KS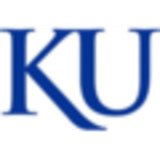 The University of Kansas Hospital
The University of Kansas Health System
KANSAS CITY, KANSAS (USA). The Department of Pathology and Laboratory Medicine at the University of Kansas Medical Center is seeking an academically oriented full-time  faculty applicants for the Division of Anatomic Pathology.  Candidates should be an M.D. or M.D./Ph.D. or D.O., be board certified/eligible in Anatomic Pathology  with fellowship training or practice experience in Head & Neck.  This is a full-time appointment with preference for candidates that qualify for the Associate or Professorial rank on either the tenured or non-tenure clinical track.
The department is experiencing rapid growth and has established a subspecialization practice model, performing over 4 million tests and accessioning over 40,000 surgical pathology cases annually with a large case variety.  The Department and The University of Kansas Health System are an NCI-designated Cancer Center, which provides rich opportunities for clinical and translational research, both within the Department and the Department of Otolaryngology – Head and Neck Surgery which has an active Oncologic Surgery Division.
The successful candidate should possess strong diagnostic skills with subspecialty training or experience in Head and Neck Pathology. In addition to participating in diagnostic sign out of 2 or 3 subspecialty areas, the successful candidate will be expected to participate in the general surgical pathology frozen section services, contribute to medical student, resident and fellow training, and develop research projects reflective of his/her own interests.
The applicants must have an M.D. or M.D./Ph.D. or D.O. degree and be Board certified or eligible in Anatomic Pathology. Fellowship training in Head and Neck Pathology preferred. Eligibility for unrestricted licensure for the practice of medicine in Kansas is required.
About The University of Kansas Health System
The University of Kansas Hospital's mission is "To Lead the Nation in Caring, Healing, Teaching and Learning." We are committed to hiring individuals who demonstrate both a strong fit with our team-based and patient-focused culture and who have the skills, knowledge, and experience to succeed in their chosen position. Individuals selected for employment are those who will help us advance our mission and who exemplify our values through their personal and professional actions.
---
Posted May 4, 2021