Hospitalist Medical Director in San Jose, CA
San Jose, CA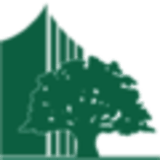 Good Samaritan Hospital
TeamHealth
TeamHealth has an exciting opportunity for an experienced hospitalist physician to lead our team as the full-time Medical Director at Good Samaritan Hospital in San Jose, California. We are actively interviewing clinical leaders with several years of experience leading a Hospitalist team.
Good Samaritan is a 474-bed acute care hospital in the heart of Silicon Valley and a recognized leader in several specialties. Good Samaritan is a community hospital that offers advanced treatment often only available at academic facilities. You will be leading a well-established team in the heart of Silicon Valley. Live and work in an outstanding location, San Jose.
The Medical Director will report directly to the Regional Medical Director and HCA hospital leadership. The Medical Director should build upon an exceptional and established program. Candidates must possess excellent interpersonal, administrative, and team-building skills. You will enjoy having complete hospital dedication and financial support for a top-quality program.
Responsibilities include: • Lead a program of 12 FTE's • Administrative and Clinical responsibilities • Develop and sustain relationships • Impact Clinical Strategies and workflows that promote practice patient satisfaction • Improve Value-Based Healthcare delivery
Position Requirements: - Board certified in Internal Medicine - Previous leadership or administrative experience - Willing to combine Administrative and Clinical responsibilities - Strong administrative and team building skills - Excellent interpersonal and communication skills - Clinical expertise
About TeamHealth
At TeamHealth, our purpose is to perfect physicians' ability to practice medicine, every day, in everything we do. Through our more than 20,000 affiliated physicians and advanced practice clinicians, TeamHealth offers outsourced emergency medicine, hospital medicine, critical care, anesthesiology, orthopedic hospitalist, acute care surgery, obstetrics and gynecology hospitalist, ambulatory care, post-acute care and medical call center solutions to approximately 3,300 acute and post-acute facilities and physician groups nationwide. Our philosophy is as simple as our goal is singular: we believe better experiences for physicians lead to better outcomes—for patients, hospital partners and physicians alike. Join our team; we value and empower clinicians. Partner with us; we deliver on our promises. Learn more at www.teamhealth.com.
---
Posted June 30, 2021