Full-time Neurologist - Fort Worth, TX
Fort Worth, TX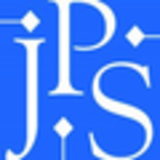 JPS Health Network
Acclaim Physician Group, Inc.
Key Info
Acclaim Physician Group, a partner with JPS Health Network, is seeking a full-time Neurologist to join our team.  The Department of Internal Medicine provides specialty services across the continuum of care at JPS. We currently have over 60 providers who work in a variety of different locations including the Main Hospital, Ambulatory Surgery Center, and our Community Medicine Clinics. Our specialties include; Cardiology, Neurology, Gastroenterology, Nephrology, Pulmonology, Critical Care, Endocrinology, Infectious Disease, Dermatology and Rheumatology. The department is heavily focused on process improvement and growth and currently has over 50 provider submitted projects across our various committees ranging from quality improvement plans to strategic growth initiatives.
Job Summary: 
The Physician - Neurologist is responsible for administering and interpreting all aspects of patient care, including diagnosis, treatments and consultations within the inpatient and/or outpatient setting. This position will also educate patients about preventative care and prescribed treatments; may also conduct physicals, order tests and serve as a patient's healthcare provider. Inpatient call is 1:5.  Clinic days are 4 10's.  Epilepsy training preferred.
Required Education and Experience:
Current Medical Doctor (M.D) or Doctor of Osteopathy (D.O.) degree from an accredited school of medicine.
Residency and/or Fellowship training within specialty.
Required Licensure/Certification/Specialized Training:
Current, unrestricted medical license to practice in the State of Texas.
Board Certification or Board Eligible.
In addition to a competitive salary with quality and productivity incentive opportunities, Acclaim provides a comprehensive benefits package that includes:
Very Generous Paid Time Off
Malpractice Coverage
Health, Vision, and Dental Insurance Options
CME/Professional Expense Allowance
Relocation Assistance for moves of greater than 50 miles
Generous Retirement
About Acclaim Physician Group, Inc.
Acclaim is a multispecialty medical practice group comprised of over 350 providers serving Tarrant County's JPS Health Network in specialties ranging from primary care to general surgery and trauma. Our goal is to provide high quality, compassionate care for every patient, every time.
As the county hospital system, JPS has been serving the residents of Tarrant County for over 100 years. In addition to providing great care, JPS is also an urban teaching hospital with a long history of training physicians and medical students. JPS offers 18 residency and fellowship programs. With 72 resident slots, the JPS Family Medicine residency is the largest in the country.
The hospital is located in the heart of The Magnolia Village and Medical District of Fort Worth, the 17th-largest city in the U.S. and one of "America's Most Livable Communities." We have a thriving center of culture, commerce, the Historic Stockyards, remarkable museums, a vibrant and clean downtown area, Botanical Gardens and great annual events!
---
Posted October 15, 2020
Covered
Not Covered