Inpatient Psych Mental Health Nurse Practitioner
Alexandria, VA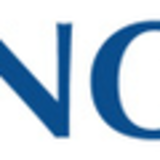 Inova Mount Vernon Hospital
Inova Medical Group
Key Info
Inova Health's Psychiatric and Behavioral Health Department is looking for Inpatient Psychiatric Mental Health Nurse Practitioner to support our growing programs at Inova Mt. Vernon Hospital.
Duties and Information:
Provide direct care in mental health
Fulltime with rotating schedule  
Administer and prescribe treatments as appropriate
Promote healthy lifestyles by evaluations and consults 
Document patient information, both timely and accurately per protocol within Epic
Actively participate in internal quality improvement teams and work with team members to proactively drive improvement initiatives
Inova Health Systems is located in the culturally diverse and historically rich location of Northern Virginia just minutes from downtown Washington DC. Nationally ranked school systems and world class amenities. We offer a highly attractive compensation and benefits package that includes:
Salary plus bonuses
Full medical, dental & vision
401k, 403(b) & 457(b)
Generous PTO
Short term and long term disability
CME & paid days off to attend CME
Requirements
Experience • Minimum 2 years as PMHNP
Licensure, Education, and Certifications:
• State License
• Valid DEA
• Graduate from an accredited program
• Current BLS/ALCS/PALS
• Board Certification or Eligible
Contact Information: Ethan Shore, Inova Health Provider Recruiter , Brent.Shore@inova.org
About Inova Medical Group
Inova Medical Group is a team of talented and experienced physicians employed by Inova, providing world-class healthcare for the Northern Virginia and greater Washington, DC metro area.
More than 400 physicians – experts in primary care medicine and adult specialties – are located throughout the region. Our physicians work together with Inova's extensive network of hospitals and outpatient facilities.
---
Posted July 27, 2020
Covered
Not Covered