Occupational Medicine and Executive Health
Phoenix, AZ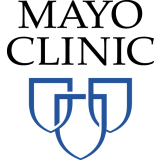 Mayo Clinic Arizona
Mayo Clinic
Job Highlights
Low Patient Volume
Area Is Warm Year-Round
Non-Profit Employer
The Division of General Internal Medicine, located within the Department of Internal Medicine at Mayo Clinic in Arizona, is currently seeking candidates for an appointment in our Executive, Development and International Section, who will also have expertise in Occupational and Environmental Medicine.
Practice and leadership experience within an outpatient practice is essential, and experience in an executive health, international medicine or concierge medicine program is highly desirable. These are very dynamic and growing practices within Mayo Clinic with tremendous opportunities for physicians to become a meaningful part of the great tradition of practice at Mayo Clinic.
Potential for outreach Occupational and Environmental Medicine services to employers in the community, dependent on institutional needs and/or alignment with institutional strategic priorities.
The candidate will be responsible for evaluating patients across a variety of specialized populations.
Evaluation and Management of work-related injuries and illnesses. This evaluation includes blood and body fluid exposure assessment and management.
Evaluation and Management of Executives in the Executive Health Program.
Evaluation and Management of international patients and benefactors.
The selected candidate will demonstrate exceptional communication skills and maturity needed to care for our episodic ("non-primary care") patient population. Interests in advancing the science and practice of medicine within the division and the institution through research, education and innovative care models are added qualifications that will receive priority.
About Mayo Clinic
Mayo Clinic is ranked as the best hospital in the nation for 2020-2021 by U.S. News and World Report. Our multi-disciplinary group practice focuses on providing high quality, compassionate medical care. We are the largest integrated, not-for-profit medical group practice in the world with approximately 4,800 physicians and scientists across all locations working in a unique environment that brings together the best in patient care, groundbreaking research and innovative medical education.  Mayo Clinic Health System connects Mayo Clinic's respected expertise with Mayo's community-focused multi-specialty groups in over 70 communities. We offer a highly competitive compensation package and exceptional benefits. 
---
Posted July 5, 2022