Full Time Medical Director of Diagnosis Coding at Cambridge Health Alliance - 5+ years clinical experience preferred
Cambridge, MA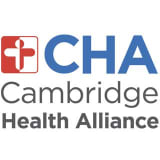 Cambridge Health Alliance
Cambridge Health Alliance Physician Organization
Cambridge Health Alliance is recruiting for the Medical Director of Diagnosis Coding. As an integral part of the Population Health Management leadership team, Medical Director drives performance improvement as measured by completeness and accuracy of diagnosis coding across the members of all risk contract panels
Work closely with primary care and specialty clinical leadership to accomplish outstanding outcomes to meet and exceed goals
Designs and implements initiatives to achieve improved performance on completeness and accuracy of coding
Develops strategies to succeed in risk contracts and value-based care
Identifies and drives organization and cultural changes need to adapt strategically to changing market demands, technology and internal initiatives
Provides guidance and interpretation on issues of medical appropriateness related to diagnosis coding and documentation
Engage and motivate clinical department leadership for performance improvement through coaching, skill building, and leadership
Ideal candidates will be BC in Family Medicine, Internal Medicine, Internal medicine/Pediatrics or Medical Specialty and have 5+ years of clinical experience with one to two years in a clinical leadership role. Candidates should possess strong diagnostic skills, a thorough understanding of all aspects of diagnosis coding, compliant documentation, HCC and HHS coding and risk adjustment models. Proven ability in medical leadership possessing clinical credibility with peers and the ability to be a team player and team builder.
CVs may be sent directly to ProviderRecruitment@challiance.org
In keeping with federal, state and local laws, Cambridge Health Alliance policy forbids employees and associates to discriminate against anyone based on race, religion, color, gender, age, marital status, national origin, sexual orientation, relationship identity or relationship structure, gender identity or expression, veteran status, disability or any other characteristic protected by law.
About Cambridge Health Alliance Physician Organization
Cambridge Health Alliance (CHA) is a vibrant, innovative health system dedicated to providing essential services to all members of the community. With over 140,000 patients in Cambridge, Somerville, and Boston's Metro North region, CHA is a local provider of choice for primary care, specialty care, emergency services, hospital care, maternity care and behavioral health. CHA patients receive high quality care in convenient neighborhood locations and have seamless access to advanced care through CHA's affiliations with Beth Israel Deaconess Medical Center (BIDMC) and Mass. General Hospital for Children (MGHfC).CHA's community commitment extends beyond serving its patients. CHA operates the Cambridge Public Health Department and collaborates with many local agencies and organizations to improve the health of local residents. It also provides a vital safety net for under served populations facing barriers to care. As a Harvard Medical School, Harvard School of Public Health, Harvard School of Dental Medicine and Tufts University School of Medicine teaching hospital, CHA trains the health care providers of tomorrow.
Please go to www.CHAproviders.org to learn more about CHA careers and culture.
---
Posted June 30, 2022