Community Geriatrics SNF with Existing Panel
Medford, MA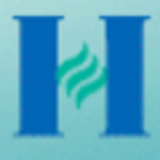 MelroseWakefield Healthcare
Tufts Medical Center
Key Info
We are a physician-directed, community-based medical group providing the highest level of medical care to our patients in the most convenient, cost-effective manner possible. We have more than 90 providers offering primary care and specialty services. Tufts MC Community Care is affiliated with MelroseWakefield Hospital and Lawrence Memorial Hospital of Medford, with access to specialists at Tufts Medical Center and Floating Hospital for Children for highly specialized care.
We are committed to compassionate care in our communities and have a well-established care team to serve individuals in skilled nursing facilities with a focus on quality of life and compassionate, collaborated care. This is a FT position for a physician who is committed to a team-based approach to care. Medical Directorship available with this role. You will have the opportunity to assume an existing panel of patients and facilities. Providers on this team will work closely with hospitalists, emergency medicine, hospice and palliative medicine, primary care, and specialists to ensure continuity of care. Generally, a Monday – Friday schedule, plus shared weeknight and weekend call coverage.
Led by clinical, practicing physicians
Offer a wide range of practice locations for urban to suburban to coastal living • Leverage academic ties with Tufts Medical Center and Tufts University School of Medicine
Deliver comprehensive and personalized onboarding, including shadowing, networking, coding training, and leadership meetings
Competitive compensation and benefits package
Full-time equivalency receives 8 weeks of PTO
Full malpractice coverage from the day you start, including tail coverage
Fully integrated EMR with Dragon dictation available
Focus on quality, panel size and coordination of care, not just productivity
CME support – yearly reimbursement plus free CME credits offered within our system annually
Located just 6 miles north of Boston and an easy drive to the ocean
About Tufts Medical Center
Join a clinically renowned system devoted to delivering high quality care at a lower cost to patients. We are the principal teaching hospital for Tufts University School of Medicine. At the forefront of education, research and training for the next generation of physicians, we conduct groundbreaking basic, clinical and health policy research and are in the top 10 percent of independent institutions receiving federal research funding. Our quality initiatives consistently place us in the top 15% of all hospitals in the Vizient system.
Tufts Medical Center Physicians Organization supports, inspires and empowers our diverse physician membership to provide innovative and collaborative world-class, patient-centered health care by creating an environment for transformative education, training and research.
---
Posted October 14, 2020
Covered
Not Covered