Internal Medicine Primary Care
North Chelmsford, MA
Job Highlights
Non-Profit Employer
Willing to Pay for Licensing
Less than 1 Hour from an International Airport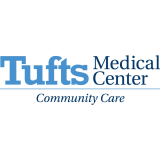 Lowell General Hospital
Tufts Medical Center
Merrimack Valley Internal Medicine Associates is seeking a Primary Care Physician to join our team caring for adult patients in our outpatient office in North Chelmsford, MA.
Why join our team:
Collaborative. Community minded. Committed to you.
Primary care providers play a vital role in coordinating patient's health care needs, whether acute or chronic problems, preventive care, or referring to a specialist as needed. At Merrimack Valley Internal Medicine Associates, our primary care doctors and nurse practitioners are dedicated to providing each patient with the highest quality medical care and healthcare services.
We concentrate on providing services to families in a kind, caring and supportive way. We focus on preventive medicine and health maintenance by providing wellness exams, routine and sports physicals, as well as patient education. We provide medical care for most conditions including, but not limited to: heart disease, diabetes, hypertension, and thyroid disease. We are committed to making patient visits to our office as comfortable and pleasant as possible. 
Highlights:  
Existing patient panel
Collegial, friendly office environment
Guaranteed base salary
403b retirement plan with employer matching contribution
Relocation bonus assistance
Generous PTO and CME
Reimbursement for professional expenses 
Location: 20 Research Place, North Chelmsford, MA
About Tufts Medical Center
At Tufts we strive to be a people focused organization where we encourage and support each physician to pursue their clinical, academic and educational interests. We provide high quality care and foster a work environment that is flexible and in-tune with the desires of a modern workforce that values work/life balance.
Join a clinically renowned system devoted to delivering high quality care at a lower cost to patients. Tufts is the principal teaching hospital for Tufts University School of Medicine. At the forefront of education, research and training for the next generation of physicians, we conduct groundbreaking basic, clinical and health policy research and are in the top 10 percent of independent institutions receiving federal research funding. Our quality initiatives consistently place us in the top 15% of all hospitals in the Vizient system.
---
Posted November 24, 2021