Join FT EM Team in Wadesboro, NC
Wadesboro, NC
Job Highlights
Low Patient Volume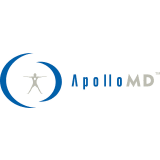 Anson Community Hospital
ApolloMD
Located in Wadesboro, NC, just one hour east of Charlotte and two hours south of Raleigh, Anson Community Hospital is a member of Atrium Healthcare System. The facility sees 19,000 annual emergency medicine patients and has been serving the needs of Anson County residents since 1913.
Annual Patient Volume: 19,000
ED Beds: 10
Admission Rate: 2%
Documentation: Cerner
Physician Daily Coverage: 24 Hours
Single doc coverage
APC Daily Coverage: 12 Hours
Mild to Moderate Acuity
On-Site Community Medical Home – Primary Care and Chronic Disease Management for the Community
Easy Access to Specialist through Atrium Health System Network
Must be ABEM 
For more information please contact, Stephanie Smith. 980.254.7918 or stsmith@apollomd.com
About ApolloMD
Physician-owned, ApolloMD provides Emergency Medicine, Hospital Medicine, Anesthesia, and Radiology services. Physicians enjoy a rewarding practice setting with flexible scheduling, top income, leadership training, and diverse career paths. Through the Preferred Partnership Program, each full time physician has the opportunity to become an owner with a guaranteed rate of return.
---
Posted July 30, 2021