Join Growing Child and Adolescent Psychiatry Team in our Completed Hospital
Reading, PA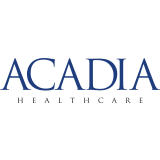 Belmont Behavioral Hospital
Acadia Healthcare
​
About the Position:
The 1st psychiatrist will be an Adolescent/Adult Psychiatrist to provide medical and health services for all inpatients of Tower Behavioral Health by coordinating medication administration, evaluations and mental health assessments.
Although it is not a requirement, a preference will be considered for adult psychiatrists who are interested in seeing some older adolescents as well as Child & Adolescents psychiatrists interested in seeing some adult patients as needed.
We have a competitive base salary in addition to coverage and productivity bonuses.
Responsibilities:
Conducts mental health evaluations
Meets regularly with other staff to review patient progress and maintains required patient documentation including medication records, forms, health information and incident reports
Provides psychiatric consultation when requested
Provides individual therapy, family therapy and or medication management, as needed for patients under his/her care
Leads the multidisciplinary treatment team
Call or email Andy.Diffenbaugh@acadiahealthcare.com
About Acadia Healthcare
As a leading provider of behavioral healthcare services in the United States and Puerto Rico, Acadia Healthcare operates 227 treatment facilities across 40 states. Our network of treatment facilities offers multiple levels of care for various behavioral health and substance use disorders. At Acadia, our primary goal is to meet patients where they're at in their treatment process. We do this by providing a multitude of levels of care, including detoxification, residential treatment for addiction, residential treatment for dual diagnosis, acute psychiatric inpatient hospitalization, medication-assisted treatment (MAT) services, and an array of outpatient programming options, ranging from partial hospitalization programs (PHPs) and intensive outpatient programs (IOPs) to traditional outpatient services. Our expansive network of treatment facilities creates greater access to care, reduces the stigma associated with mental illness and addiction, and offers those in our communities a safe environment in which to receive the treatment they need.
---
Posted May 9, 2022