Ophthalmologist - Cornea, Boston, MA
Boston, MA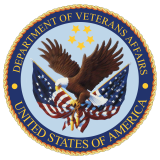 Boston Medical Center
Department of Veterans Affairs - Specialty Care
Key Info
The Division of Ophthalmology at the VA Boston Healthcare System (VABHS) is seeking a full-time academic ophthalmologist with specialty training in the area of cornea and external eye disease, Monday through Friday, 8 a.m.– 4:30 p.m.
Candidates must have an outstanding academic record with evidence of teaching, research and publications. Duties of this position includes training residents. Fellowship training in the areas listed is required. Credentials should allow for appointment at the level of Assistant or Associate Professor at Boston University (BU) School of Medicine. Must have a full, active and unrestricted License in any state. Board Eligible and or Board Certification required.
Must be a U.S. Citizen.
Compensation will be competitive with the major academic medical centers in the region. In addition to competitive pay and liability protection, we offer a generous leave and bene ts package. For more information visit: www.opm.gov/healthcare-insurance.
VABHS and BUSM are equal opportunity employers and all qualified applicants will receive consideration for employment without regard to race, color, religion, sex, sexual orientation, gender identity, national origin, disability status, protected veteran status, or any other characteristic protected by law.
Interested candidates should submit a letter of interest and complete curriculum vitae to:
Terrance.anderson@va.gov
About Department of Veterans Affairs - Specialty Care
More than 6.3 million Veterans and their families turn to us for care every year, and it is our duty to provide them with the best health care available. Our team of 250,000 full-time employees and 90,000 health professional trainees work together on interdisciplinary care teams to deliver critical services to our Nation's Veterans.From Iraqi Freedom service members to those who survived WWII, our Veterans need us. We renewed our focus on increasing access to care by beginning one of our largest hiring initiatives ever.With challenging cases and advanced equipment, VA offers careers for physicians and nurses at all acuity levels, from primary care to subspecialties. Our interdisciplinary careers offer growth opportunities for mental health and rehabilitative service providers. Find out what VA can offer you.
---
Posted September 6, 2020
Covered
Not Covered