Home Based Primary Care Medical Director Needed - West Texas VA - 54 Days PTO & Up to 200K Student Loan Repayment
Near Big Spring, TX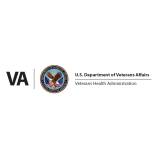 West Texas Veterans Affairs Health Care System
Department of Veterans Affairs - Medicine
Key Info
The West Texas VA Health Care System, Big Spring, Texas is currently recruiting for a Home-Based Primary Care Physician Medical Director in Big Spring Texas. The physician must be residency trained in Internal or Family Medicine. A Fellowship in Geriatrics is a plus.
The selected physician will report to the Chief of Staff of the West Texas VA Health Care System oversee one staff physician and two Nurse Practitioners while also covering of small panel of your own. You may reside in the areas of Big Spring, Abilene, Odessa, or San Angelo.
Pay is projected up to 257K with a 15% recruitment bonus.
About Department of Veterans Affairs - Medicine
More than 6.3 million Veterans and their families turn to us for care every year, and it is our duty to provide them with the best health care available. Our team of 250,000 full-time employees and 90,000 health professional trainees work together on interdisciplinary care teams to deliver critical services to our Nation's Veterans.From Iraqi Freedom service members to those who survived WWII, our Veterans need us. We renewed our focus on increasing access to care by beginning one of our largest hiring initiatives ever.With challenging cases and advanced equipment, VA offers careers for physicians and nurses at all acuity levels, from primary care to subspecialties. Our interdisciplinary careers offer growth opportunities for mental health and rehabilitative service providers. Find out what VA can offer you.
---
Posted June 29, 2020
Covered
Not Covered