Site Medical Director - Hospitalist - Clarksville (Nashville) TN
Clarksville, TN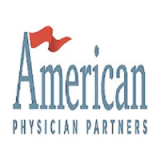 Tennova Healthcare-Clarksville
American Physician Partners
Tennova Healthcare - Clarksville is a 270-bed acute hospital serving upper middle Tennessee and south-central Kentucky. This new medical center is home to over 30 physician specialties.
• 7on/7off – block schedule
• 5 Physicians day, 1 Physician night
• 2 APCs daily
• Closed ICU
• Full specialty backup
​
About American Physician Partners
American Physician Partners is a medical service organization that was formed to meet the need of hospital-based companies and hospitals throughout the United States. Led by experienced hospital operators and seasoned ER/Hospitalist Physicians, American Physician Partners has a unique perspective on the industry which sets them apart from traditional management companies.
---
Posted February 16, 2021