Emergency Medicine Medical Director
Bellingham, WA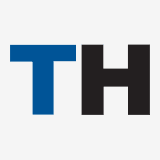 PeaceHealth/St. Joseph Hospital
TeamHealth
TeamHealth has an exciting opportunity for an experienced Emergency Medicine physician to lead our team as the full-time Facility Medical Director at PeaceHealth St. Joseph Medical Center in Bellingham, Washington. We are actively interviewing clinical leaders with several years of experience leading an Emergency Medicine team.
PeaceHealth is a 253-bed hospital, Level II trauma center, located in beautiful Bellingham, Washington. Bellingham lies on the shores of Bellingham Bay and is the last major city before the Washington coastline meets the US and Canada border. You will be joining a well-established team at PeaceHealth.
Responsibilities include: • Lead and manage a large team of Emergency Medicine Physicians and Advanced Practice Clinicians • Medical Director will work 6-8 clinical shifts a month and 15 -20 hours of administrative time per week • Lead a program of 15 FTEs • Administrative and clinical responsibilities • Develop and sustain relationships • Impact clinical strategies and workflows that promote practice patient satisfaction • Improve value-based healthcare delivery
Position Requirements: • Must be ABEM • Must have a minimum of 2 years leadership experience in Emergency Medicine • Experience leading a minimum of 15 clinicians at a moderate size facility • Willing to combine Administrative and Clinical responsibilities • Strong administrative and team building skills • Excellent interpersonal and communication skills • Clinical expertise
Position Highlights:
• Association with the leading physician practice in the country • Competitive compensation • Can be IC or EE • Excellent monthly stipend • Access to leadership development programs such as LEADership Fundamentals, LEAD (Leadership Education and Development), CDA (Coach Development Academy), the Diversity and Inclusion Committee, and the National Medical Leadership Conference (NMLC) • Practice with confidence as a member of TeamHealth's national Patient Safety Organization
About TeamHealth
At TeamHealth, our purpose is to perfect physicians' ability to practice medicine, every day, in everything we do. Through our more than 20,000 affiliated physicians and advanced practice clinicians, TeamHealth offers outsourced emergency medicine, hospital medicine, critical care, anesthesiology, orthopedic hospitalist, acute care surgery, obstetrics and gynecology hospitalist, ambulatory care, post-acute care and medical call center solutions to approximately 3,300 acute and post-acute facilities and physician groups nationwide. Our philosophy is as simple as our goal is singular: we believe better experiences for physicians lead to better outcomes—for patients, hospital partners and physicians alike. Join our team; we value and empower clinicians. Partner with us; we deliver on our promises. Learn more at www.teamhealth.com.
---
Posted June 7, 2021