Community Impact Opportunity in Addiction Medicine, Finish Your Work before 9am
Penobscot, ME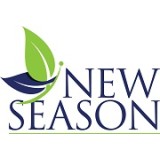 Penobscot County Metro Treatment Center
New Season
Key Info
For over 30 years, New Season Treatment Centers have been a leading national health care service provider of outpatient treatment centers that specialize in providing safe, quality and best in class care for individuals living with Opioid Use Disorder ("OUD").
We are looking for a PT Nurse Practitioner to work at our Penobscot County Treatment Center located off of 659 Hogan Rd Bangor, ME 04401. We are in need of a Nurse Practitioner who can work about 10-12 hours a week starting anytime between 5:30AM-7:00AM, Monday-Friday.
Requirements: Current & active state licenses & DEA license scheduled II,III C with the ability to prescribe buprenorphine or willing to register to become a DATA 2000 provider & a individual Medicaid provider.
Nurse Practitioner Responsibilities: Physical examination of all patients upon admission, including, without limitations, annual physical examinations and health examinations, and review with patients of admissions-related laboratory results
All examinations shall be performed consistent with the applicable rules and regulations for medically-monitored treatment programs/facilities in the State in which the CLINIC operates·
Issuance of patient medication change orders and such verbal orders as may be issued from time to time, completion of re-admit physical examinations and annual physician examinations of all patients·
Availability to staff for emergency management of patient care·
Referral of patients to primary care providers for medical conditions other than narcotics addiction·
Supervision of nursing staff regarding changes in medication dosage via verbal or written orders·
When possible assist other CMG clinics with coverage via verbal or written orders·
Nurse Practitioner shall not provide any non-addictive related services to patients or colleagues at the clinic at any time·
Nurse Practitioner agrees to participate in a quarterly Medical Director's conference call, hosted by the corporate medical director
About New Season
New Season operates a number of nationally recognized and accredited outpatient methadone clinics in 20 states and we treat more than 22,000 patients. We are dedicated to helping these individuals and their families regain control of their lives. New Season operates over 70 outpatient clinics throughout the US specifically designed for persons addicted to the opioid class of drugs, including prescription pain medications and heroin. Patients are enrolled into a comprehensive program, which includes individual and group counseling to address psychological and social needs in addition to their chemical dependence.
---
Posted August 25, 2020
Covered
Not Covered