Allergist/Immunologist Join Massachusetts Premiere Healthcare Network - BI Lahey Health
Burlington, MA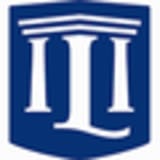 Lahey Hospital & Medical Center, Burlington
Beth Israel Lahey Health
Description
Allergist/Immunologist Full Time
Beth Israel Lahey Health
BI Lahey Hospital & Medical Center, Burlington, MA
BI Lahey Medical Center, Peabody, MA
Lahey Hospital & Medical Center is seeking a full time BC/BE Allergist/Immunologist to join its practice at our medical centers in Burlington and Peabody, MA.
The Division of Allergy & Immunology offers a vibrant and diverse working environment with five other Allergy/Immunology specialists and one nurse practitioner
The practice treats the full spectrum of asthma, allergy and immunologic conditions in adults and children.
The new allergist/immunologist would care for both pediatric and adult patients in our clinics in both Burlington and Peabody.
This is a highly regarded, well established clinical department with full nursing and administrative support, and excellent call schedule.
Lahey is an academic affiliate of Tufts School of Medicine. We teach medical students, Internal Medicine residents, and Pulmonary & Critical Care fellows.
We offer a robust schedule of academic conferences, collaborating with ENT, Pulmonary & Critical Care, and the BIDMC Division of Allergy and Inflammation.
There is an opportunity for clinical research.
Work/Life Balance is a priority.
In the Division of Allergy & Immunology at BILHMC we are proud of our legacy of clinical excellence and compassionate care dating back to 1938. We care for both pediatric and adult patients at Lahey sites in Burlington and Peabody. The practice is predominantly outpatient with some inpatient consultation. Conditions we treat include environmental allergy, asthma, food allergy, drug allergy, allergic skin conditions, and immune disorders. Procedures include allergy skin testing, food and drug challenges, allergy immunotherapy and biologic injections, and spirometry.
​
​
About Beth Israel Lahey Health
Beth Israel Lahey Health brings you the comfort of knowing your health is always in the best hands, in a place that's closer to home. Our nationally recognized specialists, superb primary care physicians and award-winning hospitals and services make it easy for you to become and stay healthy. At Lahey Health, we offer services you can count on throughout your life, and with a full spectrum of seamlessly integrated and accessible resources and a smart approach to delivering care, we're with you every step of the way. Lahey Health has more than 1,400 local providers in adult and pediatric primary care and almost every medical specialty.
Diversity is a core value at Beth Israel Lahey Health. We are passionate about building and sustaining an inclusive and equitable working and learning environment for our staff. We believe every member on our team enriches our diversity by exposing us to a broad range of ways to understand and engage with the world, identify challenges, and to discover, design and deliver solutions.
---
Posted December 16, 2021
Covered
Life Health Dental Vision Disability Insurance
Not Covered
Loan Repayment Assistance
Loan Repayment Assistance