Chief of Pediatric Emergency Medicine - UMass Memorial
Worcester, MA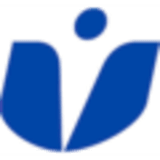 UMass Memorial Medical Center
UMass Memorial Medical Group
The Department of Pediatrics at the University of Massachusetts Medical School (UMMS) is seeking a board-certified Pediatric Emergency Medicine physician for an exciting leadership opportunity as Chief, Division of Pediatric Emergency Medicine.  The chief will serve as the academic leader for a division of ten Pediatric Emergency Medicine physicians to provide outstanding emergency care for patients in central MA, and to expand the educational and research academic missions. The chief will be responsible for overall governance and operations of the Pediatric Emergency Department at the UMass Memorial Children's Medical Center. 
The recently renovated Pediatric Emergency Department includes a Level 1 Pediatric Trauma Center and provides comprehensive emergency services to >1 million in Central New England with ~ 28,000 visits per year. Residents from the Departments of Emergency Medicine, Pediatrics, Medicine/Pediatrics, and Family Medicine, and UMMS medical students all rotate through the Pediatric Emergency Department. The UMass Memorial Children's Medical Center, a member of the Children's Hospital Association, is the only tertiary care hospital for children in central MA and offers comprehensive Pediatric services.
 Applicants will be considered for appointment at the Associate or Professor level with a secondary appointment in Emergency Medicine. Applicants must be Board Certified with a minimum of 3-5 years leadership experience in an academic Pediatric Emergency Department.  The position can be tailored to meet the needs of the applicant, including resources to support a laboratory and/or clinical research program.
 The University of Massachusetts and its academic medical center, UMMHC are Equal Opportunity Affirmative Action employers and actively solicit applications from women, people of color, and protected persons. The combination of a major academic medical center with an accessible community provides for a high quality of life.
About UMass Memorial Medical Group
UMass Memorial Medical Group is one of the largest multispecialty group medical practices on the East Coast. With more than 1,100 members, our Medical Group is a dynamic, collaborative team of primary care and specialty physicians who are committed to clinical excellence. We focus first and foremost on the health and well-being of the patients we serve.We're also dedicated to training the next generation of physicians. All our members serve on the faculty of the respected University of Massachusetts Medical School.
---
Posted March 13, 2021