Phoenix Children's Hospital is Seeking Full-Time Child & Adolescent Psychiatrists
Phoenix, AZ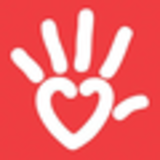 Phoenix Children's Hospital
Phoenix Children's Hospital
Key Info
The Division of Psychiatry at Phoenix Children's Hospital is seeking full-time child and adolescent psychiatrists to join a top-ranked Pediatric Neuroscience Institute to provide high-quality care for children and adolescents with psychiatric conditions.
Opportunity Highlights:
Join a team of 10, serving children and adolescents across the consultation-liaison and inpatient and ambulatory service lines.
Barrow Neurological Institute at Phoenix Children's Hospital Psychiatric Division, led by Randall Ricardi, DO, offers comprehensive, compassionate mental health care services to children and their families.
Our approach is based on completing a full psychiatric evaluation; taking into account biological, psychological and social factors that play a role in the current difficulties our patients are experiencing as we consider the interaction between all these factors.
We strive to create a comprehensive treatment plan, to address the core and contributing factors identified during the evaluation. We address those factors by implementing or recommending evidence-based interventions, broader than the limited interventions offered by medication use only.
Collaboration and close communication with other disciplines and care providers are essential to provide excellent care.
Collaborate with schools to provide broad recommendations for interventions that may be helpful in that setting.
The psychiatrist will have the opportunity to collaborate with other professionals for interdisciplinary care, research, and participate in educational programs for medical students, child neurology, general psychiatry, and child and adolescent psychiatry fellows.
A competitive salary and an excellent benefit and compensation package add to the attraction of the position.
Faculty appointments commensurate with experience at the University of Arizona College of Medicine-Phoenix, Creighton University College of Medicine-Phoenix and Mayo Clinic are available and highly encouraged.
​
About Phoenix Children's Hospital
Phoenix Children's is Arizona's premier hospital for family-centered, pediatric care for patients with complex medical needs. We're proud of the broad and deep experience our expert team of physicians and staff brings across more than 75 pediatric subspecialties — experience you won't find anyplace else in Arizona. With a medical staff of nearly 1,000 specialists, Phoenix Children's is one of the largest pediatric healthcare systems in the country, and the most comprehensive children's care facility in the state. We provide inpatient, outpatient, trauma and emergency care. Phoenix Children's is thrilled to once again be named a "Best Children's Hospital" by U.S. News & World Report. Recognition on the 2018–2019 list marks the 8th year Phoenix Children's has earned this prestigious ranking. We are the only pediatric hospital in Arizona to make this list, and each year it's an honor to have the hard work of our staff and stakeholders recognized. Each of the following Phoenix Children's departments earned recognition among the top 50 pediatric facilities in the country. -Cancer, #20, represented by Center for Cancer and Blood Disorders at Phoenix Children's-Cardiology and Heart Surgery, #9, represented by Phoenix Children's Heart Center-Diabetes and Endocrinology, #35-Gastroenterology and GI Surgery, #26-Neonatology, #34-Nephrology, #23-Neurology and Neurosurgery, #28, represented by Barrow Neurological Institute at Phoenix Children's-Orthopedics, #24-Pulmonology, #39-Urology, #28
---
Posted April 7, 2020
Covered
Not Covered