Phoenix Children's Hospital is Seeking Full-Time Child & Adolescent Psychiatrist
Near Phoenix, AZ
Job Highlights
Area Is Warm Year-Round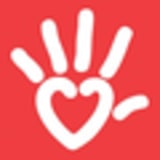 Phoenix Children's Hospital
Phoenix Children's Hospital
The Division of Psychiatry at Phoenix Children's Hospital is seeking 2 full-time child and adolescent psychiatrists to join a top-ranked Children's Hospital and Integrated Pediatric Healthcare System.  
Position 1 will involve inpatient psychiatry unit /consultation/liaison with the flexibility of a 7 on, 7 off staffing model.  
Position 2 will offer a mixed staffing model of  a mix of one week 7 on and 7 off staffing for inpatient psychiatry unit/ and 2 weeks (Mon-Fri) for inpatient consultation/liaison tele-psychiatry and some outpatient child and adolescent psychiatry for children with complex medical and psychiatric problems. 
Both positions provide a potential for a mixture of clinical, education, and research opportunities depending on the applicant's interest and experience. 
Opportunity Highlights:
Collaborate with other professionals at Phoenix Children's Hospital and Barrow Neurological Institute for interdisciplinary care.
Research, and participate in educational programs for medical students, child neurology, general psychiatry, and child and adolescent psychiatry fellows. 
Build on reproductive/perinatal psychiatry experience or interest.
The Institutes laboratories strive to make discoveries that lead to advances in neuroscience diagnosis and treatment options.
A competitive salary and an excellent benefit and compensation package add to the attraction of the position. 
Faculty appointments commensurate with experience at University of Arizona College of Medicine – Phoenix, Creighton University College of Medicine – Phoenix and Mayo Clinic are available and highly encouraged. 
Interested applicants are encouraged to submit a CV with cover letter to our leadership.
​
Contact:
David Blaha
Physician Talent Acquisition Partner
dblaha@phoenixchildrens.com
O (602)933-1107 C (440)223-5256
About Phoenix Children's Hospital
Phoenix Children's is one of the Nation's largest pediatric health systems. It comprises Phoenix Children's Hospital–Main Campus, Phoenix Children's Hospital–East Valley at Dignity Health Mercy Gilbert Medical Center, four pediatric specialty and urgent care centers, 11 community pediatric practices, 20 outpatient clinics, two ambulatory surgery centers and six community-service-related outpatient clinics throughout the state of Arizona. The system has provided world-class inpatient, outpatient, trauma, emergency and urgent care to children and families for more than 35 years. Phoenix Children's Care Network includes more than 850 pediatric primary care providers and specialists who deliver care across more than 75 subspecialties.
Phoenix Children's provides world-class inpatient, outpatient, trauma, emergency and urgent care to children and families in Arizona and throughout the Southwest. As one of the largest children's hospitals in the country, we provide care across more than 75 pediatric specialties. Every day our clinical, professional and support staff work collaboratively to deliver on our mission to provide hope, healing and the best health care for children and their families. They embrace the challenges of providing compassionate, high-quality, family-centered care to the most complex patients in the region.
---
Posted November 15, 2021