Heart Failure Cardiology at the University of Arizona
Tucson, AZ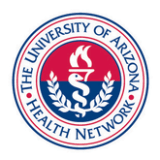 Banner - University Medical Center Tucson
Banner Health
Job Highlights
Area Is Warm Year-Round
Non-Profit Employer
Any State License Accepted
In partnership with the University of Arizona, the Advanced Heart Failure & Mechanical Circulatory Support division of Cardiovascular Medicine at Banner - University Medicine Tucson is now interviewing BC/BE Invasive Non-Interventional Heart Failure Physicians. Ideally, candidates should have clinical expertise & focus on mechanical support devices & invasive hemodynamics. This is an exceptional opportunity to be part of a highly respected Advanced Heart Failure program under the direction of an outstanding medical director. Banner - University Medical Center Tucson is region's trusted center for heart transplantation, total artificial heart, and mechanical circulatory support serving a diverse population. The successful candidate will gain a faculty appointment to the University of AZ, consistent with their credentials.
Job Details:
1.0 FTE - Average daily patient load 6-10 per half day
Case/procedure types: right heart catheterization, endomyocardial biopsies, Cardiomems insertion
10 weeks heart failure call, in equal rotation with clinical peers
​
Essential Functions and Qualifications:
BE/BC in Invasive Non-Interventional Cardiology
3+ years experienced preferred, but not required
​
Banner – University Medical Center Tucson, formerly University of Arizona Medical Center – University Campus (BUMC-T) is a nationally recognized academic medical center. We focus on providing exceptional patient care, teaching future health care professionals & conducting groundbreaking research to help the people of AZ & beyond. BUMCT provides comprehensive adult transplant services within 5 clinical programs: Heart, Lung, Liver, Pancreas & Kidney. These programs service complex patients from the SW region with end stage organ failure. As Southern Arizona's only Level I Trauma Center, we care for the most critically injured patients and are consistently listed among the nation's top hospitals in the prestigious Best Hospitals ranking by U.S. News & World Report.
About Banner Health
You want to help lead change in the health care field – rather than just react to it. You want to spend your time doing what you do best – caring for patients. You belong at Banner Medical Group (BMG) and Banner – University Medicine Group (BUMG).As Banner Health's employed physician group with more than 1,300 physicians and advanced practitioners across more than 65 specialties, BMG, is transforming the delivery of care. This transformation can most clearly be seen in our Patient-Centered Medical Home (PCMH) implementation. Through PCMH, we're organizing care around patients, working in teams and coordinating and tracking care over time. The end result is the highest quality and most efficient delivery of patient care.For physicians working in their own practices, we have two different paths to lead you to a colorful career with Banner Health.We also offer faculty positions at Banner – University Medicine Center in partnership with the University of Arizona.
---
Posted April 7, 2022