OB/GYN Fulltime Opportunity (Inpatient or Outpatient) in Virginia
Virginia
Job Highlights
Non-Profit Employer
Less than 1 Hour from an International Airport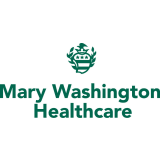 Mary Washington Hospital
Mary Washington Healthcare
Mary Washington Medical Group, part of Mary Washington Healthcare has excellent opportunities for board certified OB/GYN physicians to join our growing practice. Our position provides a nice mix of OB/GYN with the availability to provide your patients with the highest level of well-defined support services. Mary Washington and Stafford hospitals support over 3000 births per year. Neonatal care is provided at our 17-bed level III NICU staffed by Neonatologists from the Children's National Medical center. In addition, we have the support of OB Hospitalists.
Mary Washington Healthcare is a non-profit fully integrated regional medical system providing inpatient and outpatient care. The system includes:
· Mary Washington Hospital, a 471-bed, level II trauma center
· Stafford Hospital a 100-bed community hospital
· Urgent care facilities
· A free-standing 75-bed behavioral health hospital providing inpatient and outpatient care
· Mary Washington Medical Group with over 40 practices
· An alliance of 113 practices completes the breadth of services we provide the community
MWHC offers a culturally rich, supportive, and collegial medical community and friendly, family-focused place to live and work, with competitive salary and excellent benefits.
A great place to live and work. We realize the importance of a great environment – on and off the job. Our location – centrally located between Washington, DC and Richmond – makes work/life balance come easy. Without a commute, you have more free time to explore the area, spend time with family and friends or simply relax. Great housing options and exceptional school choices offer an unmatched quality of life, and outdoor recreation is at your doorstep with the Shenandoah and Blue Ridge Mountains an hour away.
Learn more about this opportunity email your CV to Dorrie.Steinberg@mwhc.com.
About Mary Washington Healthcare
Mary Washington Healthcare began 121 years ago as an eight-room hospital in Fredericksburg, Virginia. Today, it has evolved into a not-for-profit regional system of two hospitals (571 beds), three emergency departments, and over 50 healthcare facilities and wellness services. Our Board of Trustees is made up of community leaders who serve in a volunteer capacity to guide our direction.
Our mission to our community is clear. Mary Washington Healthcare exists to improve the health of the people in the communities we serve.
As a not-for-profit corporation, we invest our profits back into the organization through such activities as upgrading our technology, developing new services and hiring new staff. The result is continuous improvement in the scope and quality of care we're able to provide to the community.
In addition to investing in our organization, we invest heavily in our community. Learn more about our community benefits.
Finally, our not-for-profit status drives us to be the kind of organization that provides care to those in need, regardless of their ability to pay. We provide significant financial assistance.
Our Leadership
Mary Washington Healthcare is led by a team of experienced healthcare professionals who closely adhere to our mission.
---
Posted January 14, 2022