Physician – Pediatric Ophthalmology
Tacoma, WA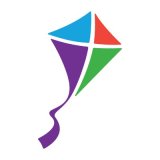 MultiCare Mary Bridge Children's Hospital and Health Center
MultiCare Health System
Based in Tacoma, WA, MultiCare Health System is a leading-edge, integrated not-for-profit healthcare organization. MultiCare Mary Bridge Children's Hospital is an advanced regional care and referral center for Southwest Washington serving more than 13 referring hospitals over 9 counties and backed by fully staffed services 24/7. Mary Bridge supports a level IV NICU. The Pediatric Urgent Care service is another great option for our community, which has excellent support through fully staffed busy ED service, PICU, trauma service, IPS and a full complement of pediatric subspecialties. Mary Bridge Children's Hospital and Health Network was one of 13 Children's Hospitals named a top performing children's hospital for 2018, 2019 and 2020. The Leap Frog Top Hospital award is tied to achievements in patient safety and quality and is widely acknowledged as one of the most competitive honors American hospitals can receive.
Job Description: Join an established Ophthalmologist team at Mary Bridge Children's Health System. This 1.0 FTE physician position is based in Tacoma and includes work in the Children's Hospital along with satellite clinics a few times per month. 40 hour weeks where 32 are direct patient contact either at clinic or surgery. We are currently building new space for this clinic. We have a diverse population in the Puget Sound Area. The opportunity includes: Strong referral network from area Pediatric & Family Medicine providers Diverse mix of cases Level II trauma center Collaborative relationships with colleagues in other departments/specialties. State-of-the-art free-standing children's hospital to be built by 2024
Requirements: Fellowship/Residency in Pediatric Ophthalmology Board certified/eligible Pediatric Ophthalmologist at time of employment Licensed in the state of WA by the time of employment DEA, NPI & prescriptive authority Current BLS for Healthcare Providers certification by the American Heart Association
About MultiCare Health System
At MultiCare, we've been caring for our community for well over a century, since the founding of Tacoma's first hospital. And today, we are the largest not-for-profit, community-based, locally governed health system in the state of Washington. With more than 20,000 team members, including employees, providers and volunteers, we work together to support the health and wellness of the communities we serve.
---
Posted January 4, 2021