Chief, Pediatric Pulmonology & Endowed Chair - Miami, FL
Miami, FL
Job Highlights
Area Is Warm Year-Round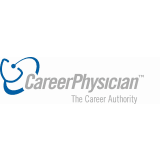 Holtz Childrens Hospital
CareerPhysician, LLC
On behalf of the Department of Pediatrics at the University of Miami Miller School of Medicine (UMMSOM), Jackson Health System (JHS), and Holtz Children's Hospital, CareerPhysician, LLC, the national leader in academic pediatric leadership recruitment, has initiated an international search to identify a transformational leader to serve as the next UMMSOM Chief of the Division of Pediatric Pulmonology, and the Batchelor Family Chair of Cystic Fibrosis and Pediatric Pulmonology.
The incoming Chief will have the opportunity to continue the legacy of the program and the responsibility of establishing and implementing a strategic plan that will guide the division into the future.  Eligible applicants shall be at the academic rank of Associate Professor or Professor, board-certified in Pediatric Pulmonology, and hold or be eligible for an unrestricted medical license in the state of Florida.
·Dr. Andrew Colin, an international thought leader in pediatric pulmonary medicine who has led the division for the past 16-years, has made the decision to retire. 
·Well-established University of Miami-Jackson Memorial Hospital Pediatric Pulmonology Fellowship program that has experienced unconditional ACGME accreditation for over a decade.
·The Cystic Fibrosis Center is a thriving CF Foundation-accredited program with adult CF program collaboration and excellent connections to the local CFF Chapters.
·With no current dedicated Sleep Lab for pediatrics, there is tremendous opportunity for someone with a relevant background and interest in pediatric sleep medicine to build and lead the program.
·As part of the Total Rewards benefits package, University of Miami faculty, staff, and their eligible dependents can receive tuition remission for undergraduate and most graduate degree programs.
·Miami is known as the top ranked healthiest city in the United States, where you will enjoy no state taxes, weather that is never cold, endless recreational pursuits, and world-class amenities!
About CareerPhysician, LLC
CareerPhysician is a nationally respected executive search and leadership consulting firm with over 20 years of unprecedented success collaborating with children's hospitals, academic medical centers and colleges of medicine. CareerPhysician has seen first-hand the indelible impact transformational physician and C-suite leaders can have on establishing productive cultures characterized by diversity, quality and wellness and yielding high-functioning teams capable of delivering strong fiscal performance and academic achievement.
---
Posted November 15, 2021