Join Our Experienced Team as a Interventional Radiologist | Competitive Compensation
Waterloo, IA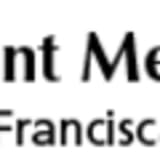 MercyOne Waterloo Medical Center
LucidHealth
LucidSolutions is currently seeking an Interventional Radiologist to join the team in Waterloo, Iowa. Our experienced Interventional Radiology Team consists of one Referral Coordinator, four Registered Nurses and four board-certified Interventional Technologists. We are looking for an Interventional Radiologist who will help grow the IR business by networking and partnering with other providers and independent providers.This is a great opportunity to build an Interventional practice within multiple hospitals in the area.
2 Hospitals located in Northeast Iowa – MercyOne Waterloo and Cedar Falls
Monday-Friday 7a-4p or 8a-5p plus IR call
2 positive-pressure IR suites including a Siemens Artis Q Bi-plane unit with a ct-spin capability (2016) and a single-plane ceiling mounted Cannon Alphenix unit (2019) which allows us to offer a wide range of IR procedures
We offer a competitive compensation and benefits package (health/dental/vision insurance, 401k, CME, etc.) as well as equity opportunities
Partnership Track or Employed options available
Job Requirements:
Interventional Radiology fellowship
Licensed in Iowa needed
Excellent needle/wire/catheter skills
Exceptional communication and inter-personal skills
Desire and ability to share knowledge with IR staff
Scanning for US guided procedures (biopsy, drain, nephrostomy, etc.)
About LucidHealth
LucidHealth is a physician-owned and -led radiology management company. We believe that all patients should have access to the highest quality subspecialized imaging care, regardless of facility size or location. Our mission is to empower independent radiology groups with the technology and resources necessary to deliver unparalleled care to all patients within the communities they serve.
---
Posted August 6, 2021