Hematology Oncology opportunity in newly renovated Cancer Center
Owensboro, KY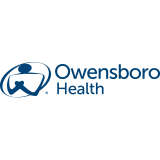 Owensboro Health Regional Hospital
Owensboro Health
Job Highlights
High Earning Potential
Loan Repayment or Assistance Offered
Non-Profit Employer
Owensboro Health has an exciting opportunity in Hematology/Oncology to join our hospital employed group consisting of 5 medical oncologists supported by an APRN. Major renovations of the clinic and infusion area were recently completed to become more integrated. The clinic also consists of two care navigators and a dedicated oncology pharmacist.
Mitchell Memorial Cancer Center Walk into Mitchell Memorial Cancer Center and you've entered more than just a building. Now you've become part of our comprehensive approach to treating cancer. Our unique facility offers world-class care for patients and families, including:
Advanced technology
A 16-bed Outpatient Oncology Unit
Physician Offices
Medical Library
A Cancer Registry
Consultation and Conference Rooms
Owensboro Health is accredited as a Community Comprehensive Cancer Center, the highest endorsement awarded to any community hospital from the Commission on Cancer of the American College of Surgeons. This endorsement shows that Owensboro Health provides the highest level of care in the diagnosis and treatment of cancer.
The American College of Surgeons National Accreditation Program for Breast Centers We're also proud to be recognized by the American College of Surgeons as a fully accredited Breast Center, a reflection of our ongoing mission to provide the very best care for our breast cancer patients. This accreditation is awarded to facilities which voluntarily commit to providing the highest level of breast care. This accreditation requires a rigorous process of evaluation, survey and review before being granted. In addition, Owensboro Health is accredited by the Eastern Cooperative Oncology Group, one of the largest clinical cancer research organizations in the United States.
The Cancer Center received a three-year accreditation in radiation oncology from the American College of Radiology (ACR).
About Owensboro Health
Owensboro Health is a nonprofit health system with a mission to heal the sick and to improve the health of the communities it serves in Kentucky and Indiana. The system includes Owensboro Health Regional Hospital, nationally recognized for design, architecture and engineering; Owensboro Health Muhlenberg Community Hospital; Owensboro Health Twin Lakes Hospital; the Owensboro Health Medical Group comprised of over 120 Physicians and more than 100 Advanced Practice clinicians at more than 20 locations; three outpatient Healthplex facilities, a certified medical fitness facility, the Healthpark; a surgical weight loss center and program, and the Mitchell Memorial Cancer Center.
An average year in Owensboro's 477 bed hospital we have 16,000 inpatient admissions, deliver 2,000 babies and provide the region's only Level III NICU. Owensboro Health physicians perform nearly 24,000 surgical procedures, including nearly 200 open-heart surgeries. Our physicians and staff have 70,000 Emergency Department visits, more than a million outpatient visits annually. Visit our home page for more information.
---
Posted July 25, 2022