Child Neurology Opportunity - Texas
Lubbock, TX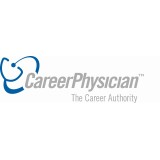 Cook Children's Medical Center
CareerPhysician, LLC
Key Info
This position is part of a strategic relationship between Cook Children's Health Care System (CCHCS) located in Dallas/Ft. Worth, Texas and Covenant Children's Hospital in Lubbock. The candidate will be responsible for outpatient neurology care and inpatient consultations at Covenant Children's Hospital. Sub-specialty clinics for epilepsy and movement disorders will be provided monthly by staff from the main campus with telemedicine consultations available for additional neurological sub-specialty care as required. Call responsibilities will be shared by Cook Children's neurologists serving West Texas with additional call support from main campus faculty.
Key Programmatic Highlights:
Joining a specialized regional group of 18-Child Neurologists, 8-Nurse Practitioners, 4-Pediatric Neurosurgeons, 1 Physiatrist and 3-Neuropsychologists
Sub-specialty support from Cook Children's Justin Neurosciences Center with nationally ranked programs in Epilepsy, DBS, Movement Disorders and Headache
Access for your patients to a 10-bed epilepsy monitoring unit and active epilepsy surgery program (average 40 surgeries/yr) with available technologies including 3T and intraoperative-MRI, Magnetoencephalography, PET, SPECT, fMRI, TMS, and HD-EEG on the main campus.
Ability to follow your patient with access to a 26-bed state-of-the-art Neuro-Rehabilitation unit located at main campus in Fort Worth.
If appropriate with interests and training, ability over time to design and establish an epilepsy monitoring unit at Covenant Children's Hospital.
Weekend and evening call coverage limited to 1 in 4 weekends and evenings.
Interested candidates will have faculty appointment and teaching opportunities with Texas Tech University providing instruction for medical students and neurology residents.
Base salary at the 80th percentile.
WRVU productivity-based incentive program.
Signing Bonus for qualified candidates.
About CareerPhysician, LLC
CareerPhysician is a nationally respected executive search and leadership consulting firm with over 20 years of unprecedented success collaborating with children's hospitals, academic medical centers and colleges of medicine. CareerPhysician has seen first-hand the indelible impact transformational physician and C-suite leaders can have on establishing productive cultures characterized by diversity, quality and wellness and yielding high-functioning teams capable of delivering strong fiscal performance and academic achievement.
---
Posted September 15, 2020
Covered
Not Covered