Grow your Nocturnist Career - H1-B Visa eligible opportunity
Wolfeboro, NH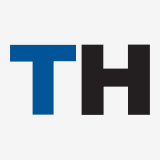 Huggins Hospital
TeamHealth
Further your career working as a board certified nocturnist on our hospitalist team at Huggins Hospital in Wolfeboro, New Hampshire. This opportunity has block scheduling that makes for a great work-life balance. Enjoy a supportive culture with skilled support staff in place and no call after shift. See 12 to 16 patients per shift.
Procedures and vent management are required. Ideal candidates should be board eligible or board certified in internal medicine.
In today's hospital medicine environment, you're asked to deliver patient care with a high level of confidence. That's why TeamHealth puts you in the best position, with the education, training, risk management resources, and support to anticipate patient needs and act on them.
Join a community of thousands of hospital medicine professionals to share and shape best practices. We harness a nationwide collection of tools, clinical resources and collective knowledge for our hospital medicine clinicians who provide the best for their patients.
At TeamHealth, our purpose is to perfect our clinicians' ability to practice medicine, every day, in everything we do.
Position Highlights:
Stability of a respected industry leader
New Hampshire has no income tax!
Access to TeamHealth's clinician wellness program
Ideal for the physician who welcomes community medicine
Growth and leadership opportunities to further your career
Comprehensive benefits package
Association with a leading physician practice in the country
Customized Society of Hospital Medicine (SHM) membership with access to CME, exclusive access to educational resources, professional development opportunities, live events and a dynamic online community of hospitalists who actively shape and improve the practice of hospital medicine
Visa eligible
About TeamHealth
At TeamHealth, our purpose is to perfect physicians' ability to practice medicine, every day, in everything we do. Through our more than 20,000 affiliated physicians and advanced practice clinicians, TeamHealth offers outsourced emergency medicine, hospital medicine, critical care, anesthesiology, orthopedic hospitalist, acute care surgery, obstetrics and gynecology hospitalist, ambulatory care, post-acute care and medical call center solutions to approximately 3,300 acute and post-acute facilities and physician groups nationwide. Our philosophy is as simple as our goal is singular: we believe better experiences for physicians lead to better outcomes—for patients, hospital partners and physicians alike. Join our team; we value and empower clinicians. Partner with us; we deliver on our promises. Learn more at www.teamhealth.com.
---
Posted March 19, 2021