Oncology Medical Director 100k Bonus
Albany, NY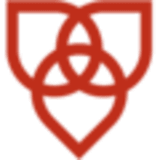 St. Peter's Hospital
St. Peter's Health Partners
Job Highlights
High Earning Potential
Easy Call Schedule
Non-Profit Employer
St. Peters Health Partners Medical Associates in Albany, NY, is seeking a full-time Medical Director to lead a thriving Cancer Care program at St. Peter's Hospital. Our multi-site practice has two beautiful locations, both located on hospital campuses. The Cancer Care program at St. Peter's Health Partners includes not only hematology/oncology but also radiation oncology, a full suite of surgical services, full radiologic services, and complimentary services as well. We currently have 5 full time physicians in the practice and 5 advanced practitioners. The practice participates in a tumor boards program, grand rounds, and treats a wide range of Cancers. This practice has ample access to high quality surgical services; from breast to thoracic to hepatobiliary/pancreatic care.
RECRUITMENT PACKAGE: St. Peter's Health Partners offers a comprehensive salary and compensation package that includes:
Competitive salary including productivity and quality incentives.
Excellent benefits; including health/vision/dental insurances
Paid malpractice, including post-SPHP employment tail coverage
CME time & expense allowance
Paid time away from the practice
Retirement savings program with employer matching program.
50k Starting Bonus
50k Retention Bonus
15k Relocation Allowance
​
About St. Peter's Health Partners
St. Peter's Health Partners Medical Associates, P.C., (SPHPMA) is one of the Capital Region's largest multi-specialty physician groups with more than 350 physicians and advanced practitioners, in more than 80 practice locations. SPHPMA is a full affiliate corporation of St. Peter's Health Partners.
Our providers and staff are dedicated to bringing together the best possible care and experience for our patients. We offer patients improved coordination of care among their primary care providers, specialists, hospital and other health care providers. We work with our patients and their loved ones to provide high-quality, compassionate care and advanced treatment options in a supportive, healing environment.
Headquartered in Albany, NY, our physician group represents more than 20 specialties, including: primary care; internal medicine; pediatrics; cardiology; clinical nutrition; endocrinology; obstetrics and gynecology; hematology, medical oncology and radiation oncology; neurology; neurosurgery; pulmonary and critical care; radiology; urology; bariatric care and surgery; general, hepatobiliary, neurological, orthopedic, spinal, thoracic, and esophageal surgeries; and urgent care.
Our offices and affiliates are located in the counties of Albany, Columbia, Montgomery, Rensselaer, Saratoga, Ulster and Warren.
---
Posted July 19, 2022