Psychiatrist ( Outpatient)
Hampton, VA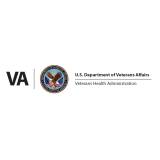 Hampton Veterans Affairs Medical Center
Department of Veterans Affairs - Mental Health
Key Info
The Hampton Virginia VA Medical Center is seeking BC/BE Psychiatrists. The ideal candidate is an independent care provider who is highly skilled in the management of the patient's mental health needs. The primary responsibilities include general adult psychiatric care, conducting diagnostic evaluations, psychiatric consults, medication management, individual or group psychotherapy and teaching of residents. Academic affiliations are held with the Eastern Virginia Medical School in Norfolk, Virginia. More than 200 medical residents receive part of their training at this facility every year. A full, active, and unrestricted U.S. medical license, and BC/BE in Psychiatry are required.
Community Information:
Located in a temperate region surrounded by the Atlantic Ocean, the Chesapeake Bay, beaches, and rivers, Hampton, Virginia offers a rich history of architecture, entertainment, and arts. Hampton is an independent city with a population of 137,436. It is one of 7 cities that form the Hampton Roads metropolitan area.
Benefits:
VA boasts a comprehensive compensation and benefits package (Paid Time-Off, Professional/Personal Insurance Coverages, 401K, CME, and Retirement, etc.).
About the VA
Department of Veterans Affairs offers Veterans the largest, most technologically advanced integrated health care system in the United States. We operate more than 1,400 sites of care, including 153 medical centers, 909 ambulatory and community-based outpatient clinics, 135 nursing homes, 232 Veterans centers, 47 readjustment counseling centers, and 108 comprehensive home-care programs, across all 50 states, the District of Columbia, and U.S. Territories.
To learn more, contact Keith Liles, National Healthcare Recruitment Consultant
About Department of Veterans Affairs - Mental Health
More than 6.3 million Veterans and their families turn to us for care every year, and it is our duty to provide them with the best health care available. Our team of 250,000 full-time employees and 90,000 health professional trainees work together on interdisciplinary care teams to deliver critical services to our Nation's Veterans.From Iraqi Freedom service members to those who survived WWII, our Veterans need us. We renewed our focus on increasing access to care by beginning one of our largest hiring initiatives ever.With challenging cases and advanced equipment, VA offers careers for physicians and nurses at all acuity levels, from primary care to subspecialties. Our interdisciplinary careers offer growth opportunities for mental health and rehabilitative service providers. Find out what VA can offer you.
---
Posted June 8, 2020
Covered
Not Covered