House Calls Physician - Inova Health System
Near Fairfax, VA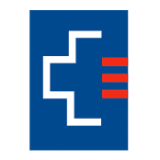 Inova Fairfax Hospital
Inova Medical Group
Job Highlights
Easy Call Schedule
Flexible Schedule
Willing to Pay for Licensing
The Inova Health System Medical House Calls team delivers care to geriatric patients for whom access to routine and urgent clinic visits is difficult. We are 100% mobile and 100% outpatient. An ideal candidate would have background in Internal Medicine or Family Practice and have a passion for older adults.
We are seeking an empathic, energetic physician for a full-time position as a team leader, a primary care provider and as the medical collaborator for our team of nurse practitioners who are dedicated to our house calls medical practice. This position will have the potential for career advancement with the Medical House Calls team.
Our mission is to support geriatric patients aging-in-place with a keen eye toward the preservation of dignity. Our objectives are to minimize emergency room visits and hospital admissions, to avoid complications and to optimize quality of life. All of our patients are living with debility due to multiple chronic medical conditions. Our interdisciplinary team is relatively new and the community is very excited about our novel practice model. The medical team leader is able to focus on medical care and collaboration with other providers, consultants and a wide array of community resources. Logistics, systems integration, corporate policy and human resources are administered by our program director.
The Inova Medical House Calls Program brings primary care to homebound patients who are 65 years of age or greater. Our goal is to provide quality care while supporting aging in place and optimizing resource utilization.
Some Services Provided in the Home :
Routine chronic disease management, Urgent sick visits, Lab work, EKG, Echocardiogram, Ultrasound, X-Ray.
Provider can expect a Monday – Friday schedule. Hours range from 8am-4:30pm but some flexibility exists. Providers see 4-6 patients per day, having one (1) hour for new patients and 30 minutes for follow-ups.
Call is telephone only about 5 days per month and 2 weekends every quarter.
About Inova Medical Group
Inova Medical Group is a team of talented and experienced physicians employed by Inova, providing world-class healthcare for the Northern Virginia and greater Washington, DC metro area.
More than 400 physicians – experts in primary care medicine and adult specialties – are located throughout the region. Our physicians work together with Inova's extensive network of hospitals and outpatient facilities.
---
Posted April 13, 2022