Leadership opportunity in Pediatric Palliative Care in a beautiful, safe and affordable community
Danville, PA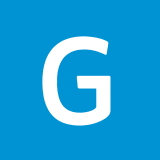 Geisinger
Only at Geisinger.
Job Highlights
Loan Repayment or Assistance Offered
Non-Profit Employer
The Department of Pediatrics and the Janet Weis Children's Hospital at Geisinger is seeking a Board Eligible/Certified palliative care pediatrician to serve as the Medical Director of the Division of Pediatric Palliative Care. The Director will provide oversight, direct patient care, teaching and consultative services as a palliative care pediatrician.
Our Division currently consists of two Board Certified Palliative and Intensive Care Pediatricians and a Social Worker who provides clinical oversight in the inpatient setting. An outpatient Program is just beginning to be developed. The clinical service provides primarily consultative care to children with complex, chronic life-limiting conditions although will assume primary coverage many times for children at end-of-life. The Program is designed to be a proactive service being involved in the care of these children very early in their disease trajectory. The Program cares for children and their families with a wide array of clinical conditions including cancer, chromosomal abnormalities, severe trauma, neuromuscular disorders, complex gastrointestinal conditions, congenital heart disorders and renal transplant recipients.
We also work closely with several of the local hospices to help assure quality end-of-life care for children outside the hospital. As well as with our Adult Palliative Care Program which provides Fellowship training in the field.
We are seeking a dynamic director that will help lead our efforts in furthering the development of a nascent Palliative Care Program that will assure the highest level of family centered care for children with complex, chronic life-limiting conditions within central, northeast and southeast Pennsylvania.
About Only at Geisinger.
You don't have to put your life on hold to move healthcare forward. At Geisinger, you'll engage with industry leaders to create new care delivery models and enjoy a work/life balance that gets you home in time for dinner. You'll be there for your family, friends, and neighbors – making a difference at home and across the country.
Geisinger is comprised of 13 hospital campuses, two research centers, a college of medicine and a nearly 600,000-member health plan serving more than three million residents in central, south-central and northeast Pennsylvania and beyond. We have approximately 26,500 employees, including over 1,700 employed physicians, all of whom share a commitment to quality healthcare.
---
Posted August 16, 2022