Seeking Energetic BC/BE Non-Invasive Staff Cardiologist for Harlingen TX Health Care Center (Outpatient)
Harlingen, TX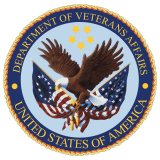 VA Texas Valley Coastal Bend Health Care System
Department of Veterans Affairs - Specialty Care
The VA Texas Valley Coastal Bend Health Care System (VATVCBHCS) in Harlingen Texas is seeking an energetic Board Certified/Board Eligible Non-Invasive Staff Cardiologist to provide all aspects of cardiology care in an outpatient setting to a diverse Veteran population. The VATVCBHCS in Harlingen operates as an outpatient Ambulatory Care Center and has five associated community-based outpatient clinics offering veteran patient care services throughout the twenty counties comprised of the Laredo, McAllen, Harlingen, and Corpus Christi service areas. Work Schedule: Full-Time, Monday – Friday, 8:00 AM – 4:30 PM, with no call responsibility expected.
Must be a US Citizen (Non-Citizens May Be Considered)
Must possess current active unencumbered U.S. Medical License
Fellowship Training and Board Certification/Eligibility in Cardiovascular Disease
Preference for at least 3-5 years of clinical cardiology practice & experience caring for geriatric patient populations
Benefits Information:
The VA supports a healthy work-life-family balance and robust benefits package
Expected annual salary range of $300,000 - $320,000 depending on credentials and experience. An annual performance pay bonus up to $15,000 available
Paid Time Off: 26 Days' Vacation, 13 Days Sick and 10 Federal Holidays with pay
Medical-Dental-Vision-Life insurance plans and Flexible Health Spending Accounts available
Retirement Plans: Federal Employees Retirement System and a Thrift Savings Plan, a 401K-type plan, with up to 5% matching
For more information and to discuss your interests:
Please forward copy of your CV and Cover Letter, summarizing your background, education, training, clinical practice, credentials and interests, to Dave Aragon, VA National Healthcare Recruiter, david.aragon@va.gov or call (702) 675-5761.
About Department of Veterans Affairs - Specialty Care
More than 6.3 million Veterans and their families turn to us for care every year, and it is our duty to provide them with the best health care available. Our team of 250,000 full-time employees and 90,000 health professional trainees work together on interdisciplinary care teams to deliver critical services to our Nation's Veterans.From Iraqi Freedom service members to those who survived WWII, our Veterans need us. We renewed our focus on increasing access to care by beginning one of our largest hiring initiatives ever.With challenging cases and advanced equipment, VA offers careers for physicians and nurses at all acuity levels, from primary care to subspecialties. Our interdisciplinary careers offer growth opportunities for mental health and rehabilitative service providers. Find out what VA can offer you.
---
Posted May 18, 2021